.:Because Improvisers Need To Eat, Too!:.

So there we were, at my house, last weekend, hankering for some good food in the middle of both a Switch Improv meeting/rehearsal for the group, and a few minutes into the session, it occurred to us to have something delivered. Now, this is no secret to anyone who knows me, but I went straightaway to asking for Bon Chon delivery (They were part of one of the 8Lists I ghostwrote last week, after all.) from 633-18-18.


And like a boss, guess who showed up at our doorstep momentarily after?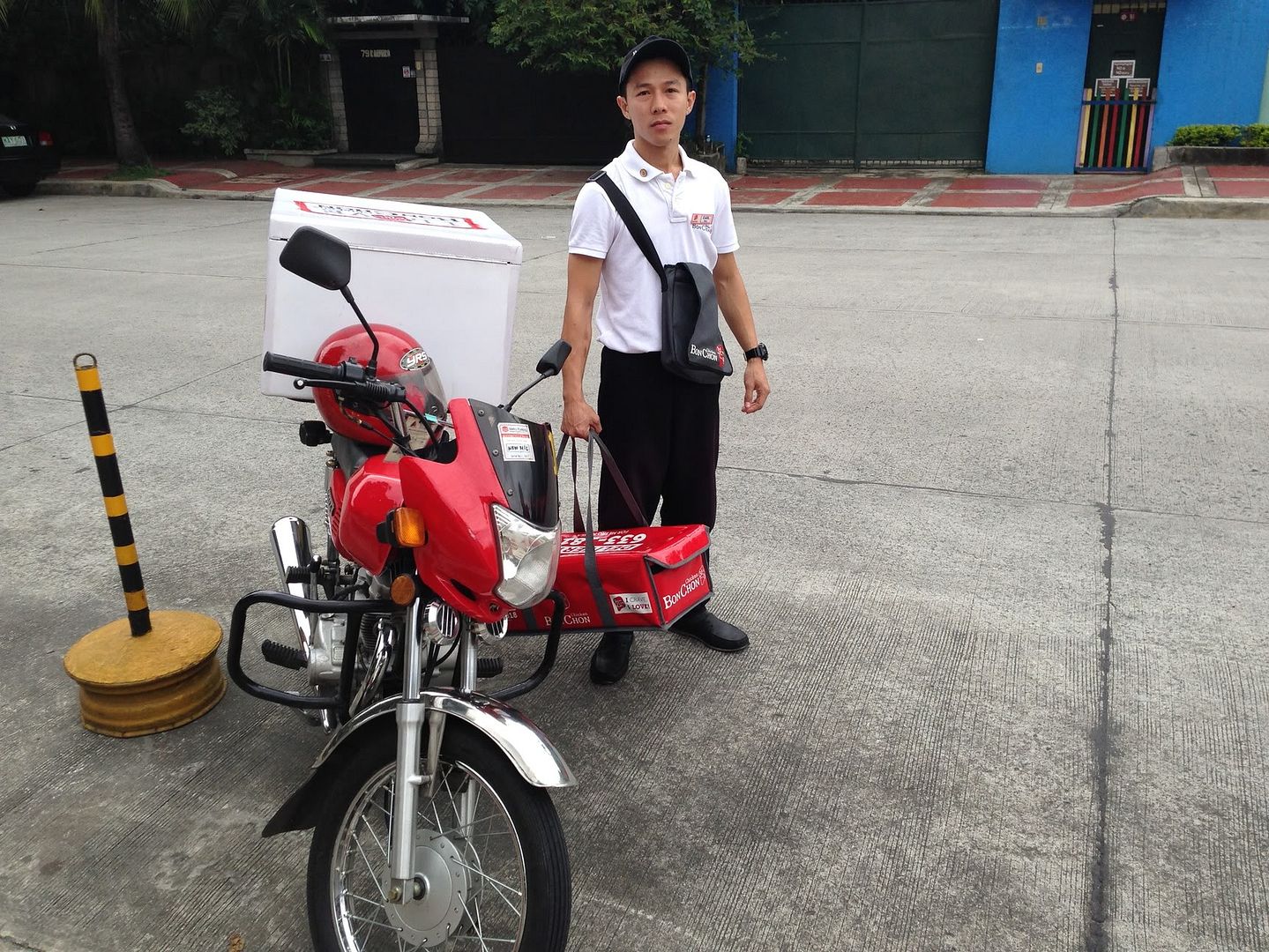 An eyepatch was the only thing that could make him look even more bad-ass.

It didn't really take much for us to get going with the food. Thighs and drumsticks, both mixed and matched, of course, my favorite Calamares, Iced Tea, and even a generous heaping of both Beef and Chicken Bulgogi. Overall, you couldn't have asked for much more for a delivery meant for just four people, really.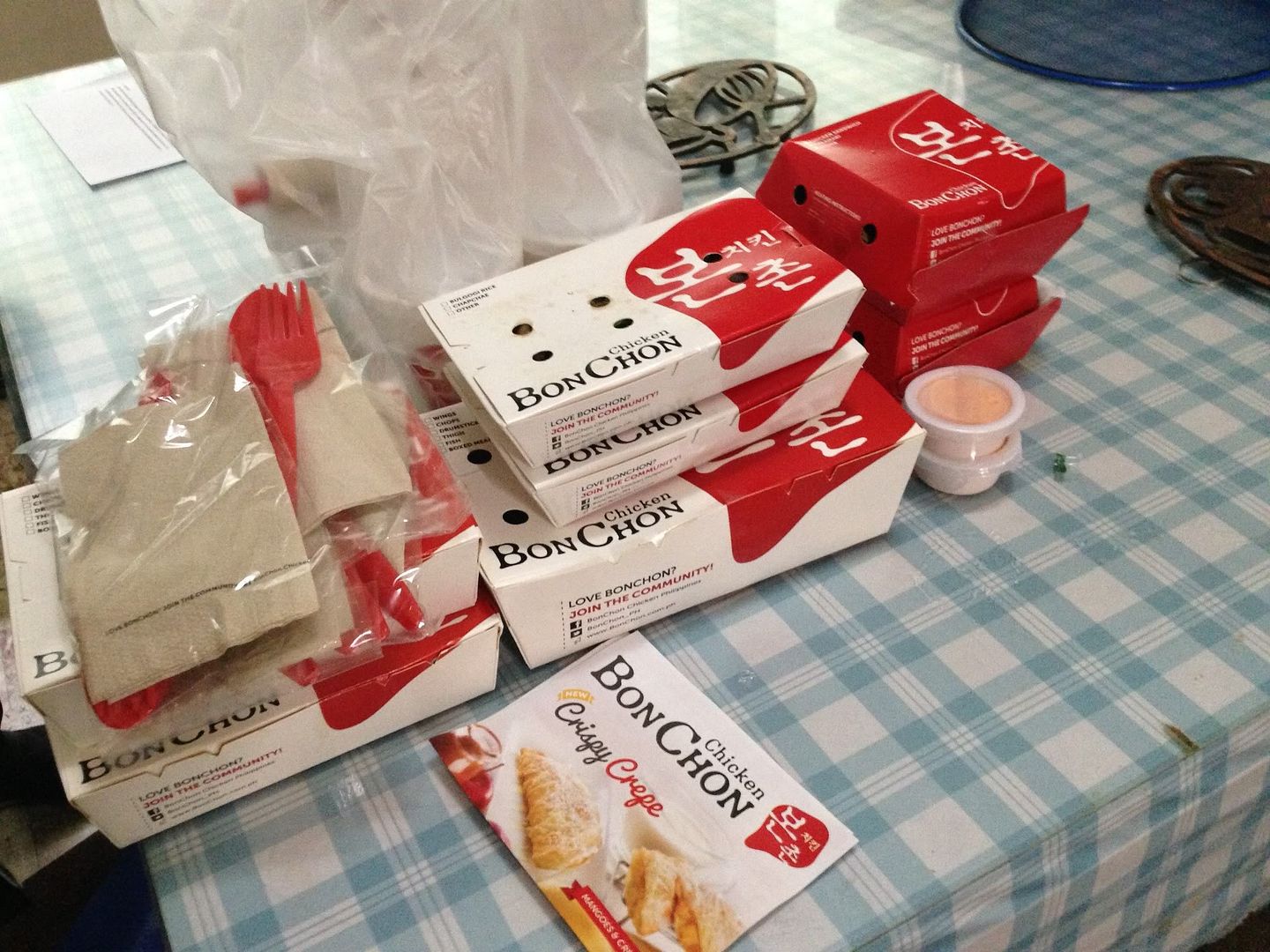 Looks inviting, doesn't it?
It was just me, Jona, and my brother at this point, so we were waiting for a couple other Switch members to show up, but only Xandre did. Xandre, being the way he really is, actually ended up eating the food before anyone else did. This is considering we kinda waited for him for a couple of hours, but that's Xandre for you.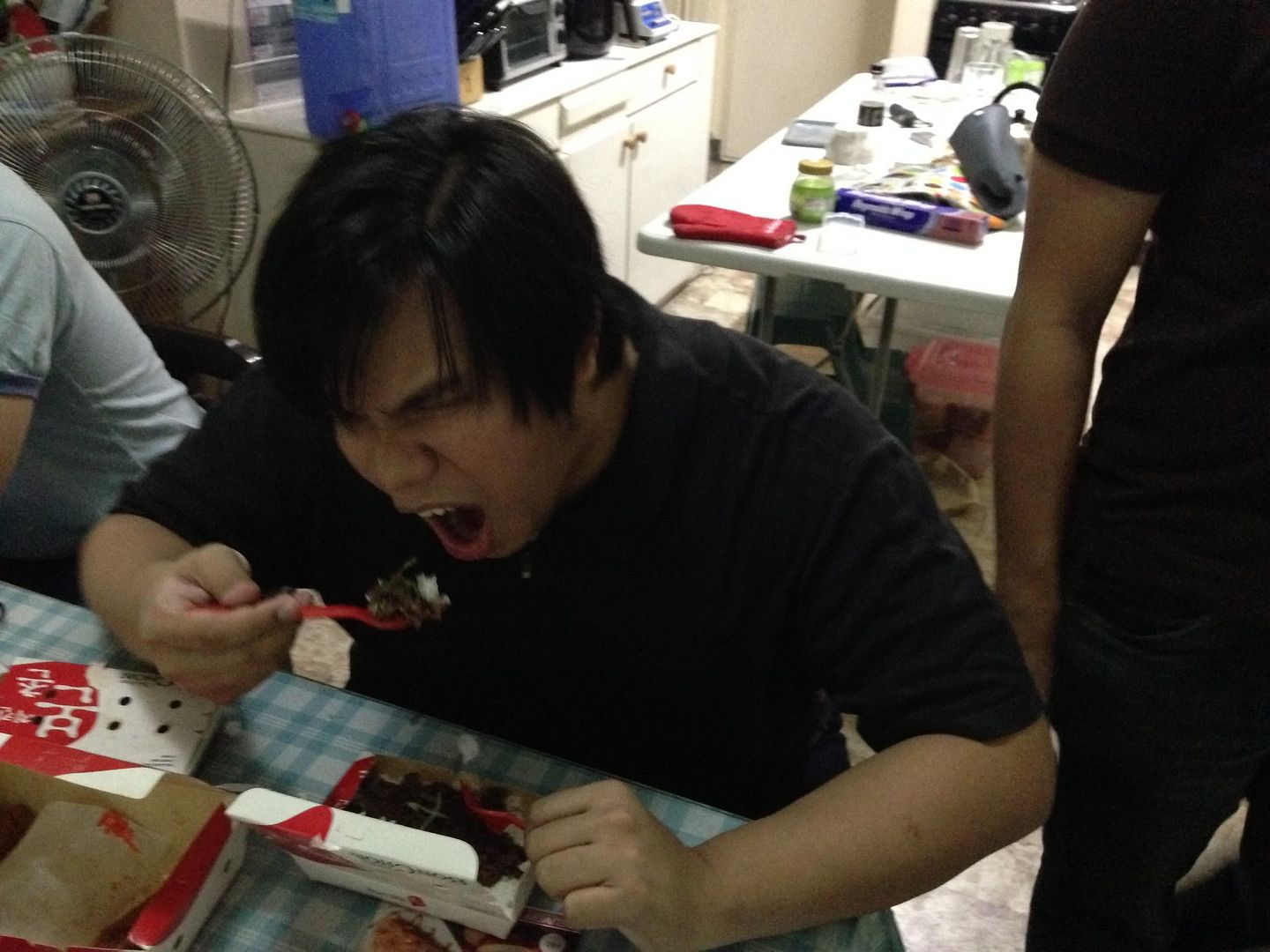 "That chicken was only sixteen! She was only sixteen! Not many people know that." - Michael Caine

Needless to say, a good time was had by all, and it's hard to disagree with the satisfied faces all of us had while we were eating our food, right?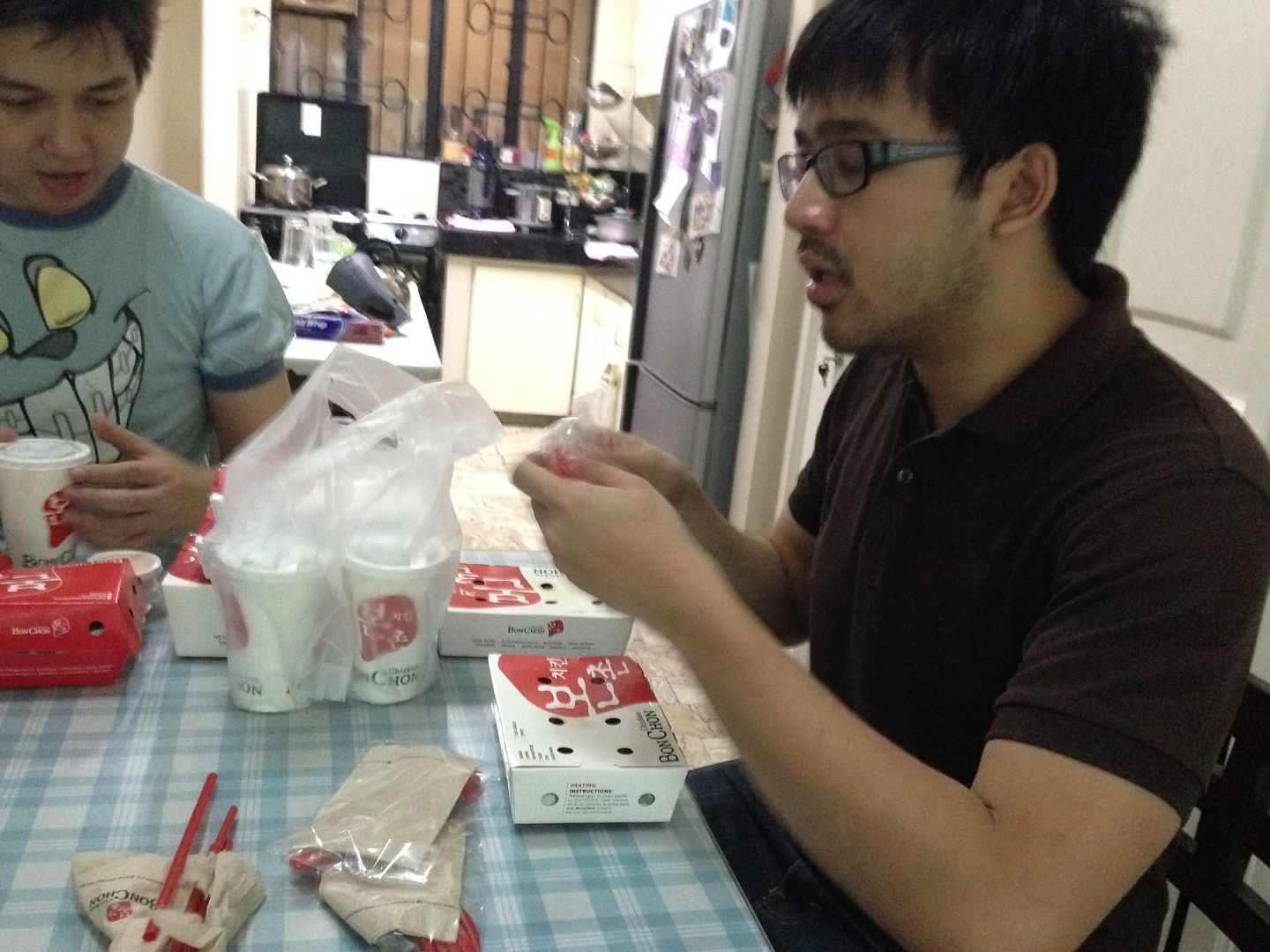 Except me, since I was holding the camera.
I don't know about you guys, but I'm glad that Bon Chon delivers. It was perfect for the Switch meeting, and a great way to fuel the insane improv goodness that you've come to expect from us. But yes, even improvisers have to eat, too, so here we are, showing you exactly what we like to have during our downtime. No joke: we do have Bon Chon a lot to before our shows in The Fort, in case you've been wondering.

I'm sure anyone out there who wants good food delivered at their doorstep could do worse than availing of Bon Chon. They deliver all over the Metro, and they're pretty prompt about it. We at Switch wholeheartedly are fans of Bon Chon. :D