.:The Amazing Food Race:.
I won't pretend that I'm a food blogger, because I really am not. I don't take pictures of my food before I eat it most of the time, let alone even have a decent-powered camera to make attractive photographs of food.
That being said, I love food. A few years back, I went on a Binondo Food Tour with blogger friends like
Juned
and
Nina,
and it was nothing short of splendid.
Last Saturday, after so many attempts that failed for one reason or another, I finally managed to have another one of those tours, and this time, I acted as the de facto tour guide to the newly wed couple, Gail and Chad Sotelo.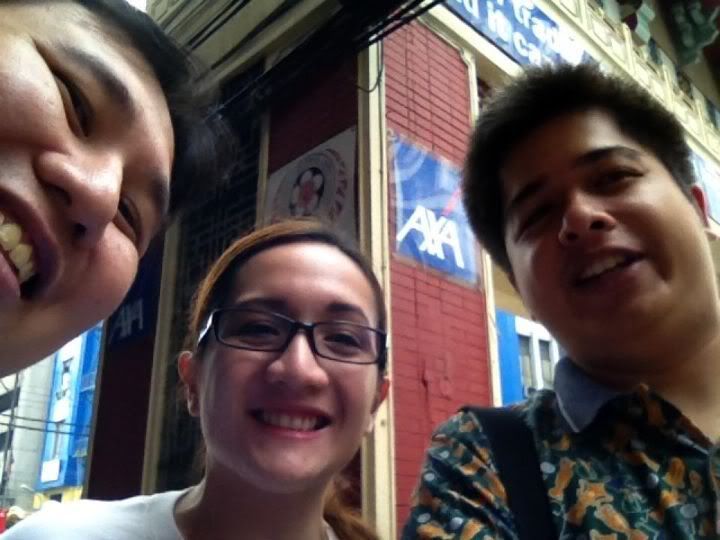 Look at these ravenous, famished faces!
We met up at Quintin Paredes around 11, and we were all hungry. I was looking at the itinerary Nina helped draw up for us, and all things considered, it seemed like a good idea to pace ourselves accordingly for what all three of us perceived to be the main event: Wai Ying.

Walking across Quintin Paredes, we found our first stop: a very nondescript sign for New Po Heng, which, in all honesty, seemed like the proverbial hole in the wall. You wouldn't have seen it if you weren't looking for it.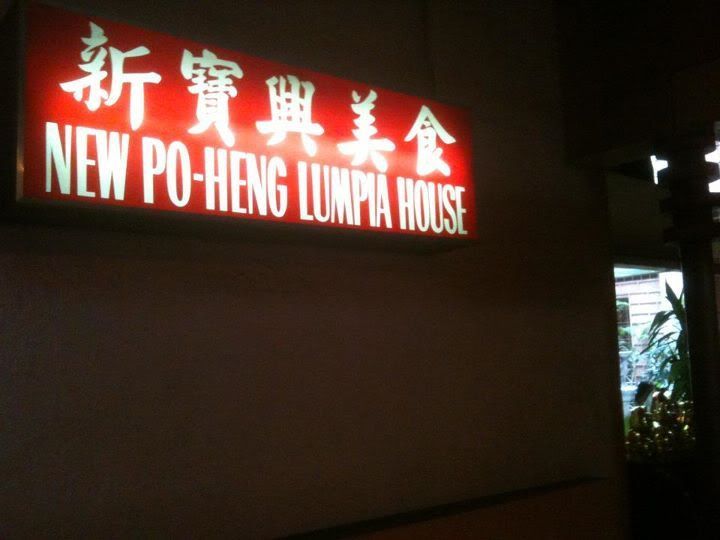 For your reference.
So we walked in, and we saw that their menu would've already been good enough for us to just sit down there, pig out, and call it a day. But screw that, we wanted to space out our pigging out because we were proper like that, and we had their lumpia. For the first time ever, I ended up eating a whole lumpia, while Chad and Gail shared theirs. At fifty pesos, the lumpia was huge, and really great.

It was the perfect way to get our appetites going. While this isn't the first time I had a food tour, this was the first time I went to New Po Heng in ever. From there, we started walking around as we got lost a bit, but I found my precious kiamoy in one particular stall. Within that same strip, I believe, we actually ended up running into a shop that sold some contraband items...


Seize him!
So I had kiamoy, I had White Rabbit, and I was ready for anything else to come our way. Our next stop was going to be Sincerity, famous for its oyster cake and fried chicken. Chad was allergic to oyster, but that didn't stop him at all.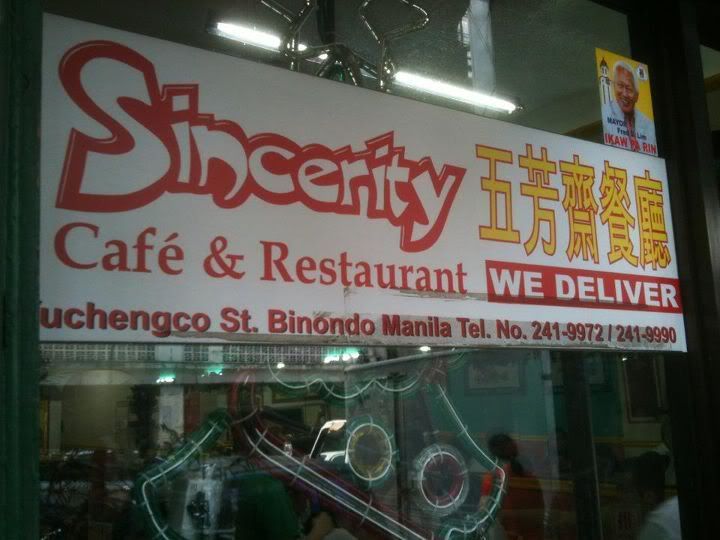 Pro tip: the oyster cake is a trifle 140 bucks, and the three of us weren't able to finish it.
While we were there, I ran into my old friend and batchmate, Emily Fenix. What was amusing about this was the fact that she was one of the few people who wished us luck on our food tour, and we ended up running into her during the course of it. From this point on, I used the kiamoy to cleanse my palate for each succeeding stop, and it was definitely going to come in handy.

From Sincerity, we headed out to Dong Bei, famous for their very affordable dumplings, including Xiao Long Bao, sold at 60 bucks per order of 4 pieces...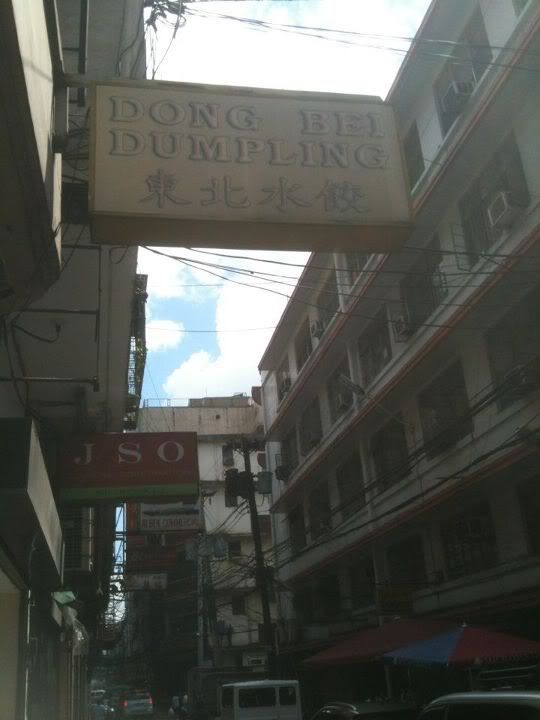 Made from scratch!
The fact that I'm writing this without looking at any pictures of the actual food, yet I am getting hungrier by the minute, should be testament to how amazing the food was on this tour. At Dong Bei, we ordered shrimp dumplings and Xiao Long Bao, then proceeded to try out their canned iced tea. We definitely got our money's worth at our first three restaurant stops, as by my count, we have spent less than 300 pesos so far.
From there, we decided to take a few detours because we were running ahead of schedule. We swung by a Feng Shui store along Ongpin, where I bought a
5-Element Pagoda Keychain
for my officemate,
Denise,
since it was her birthday last Sunday.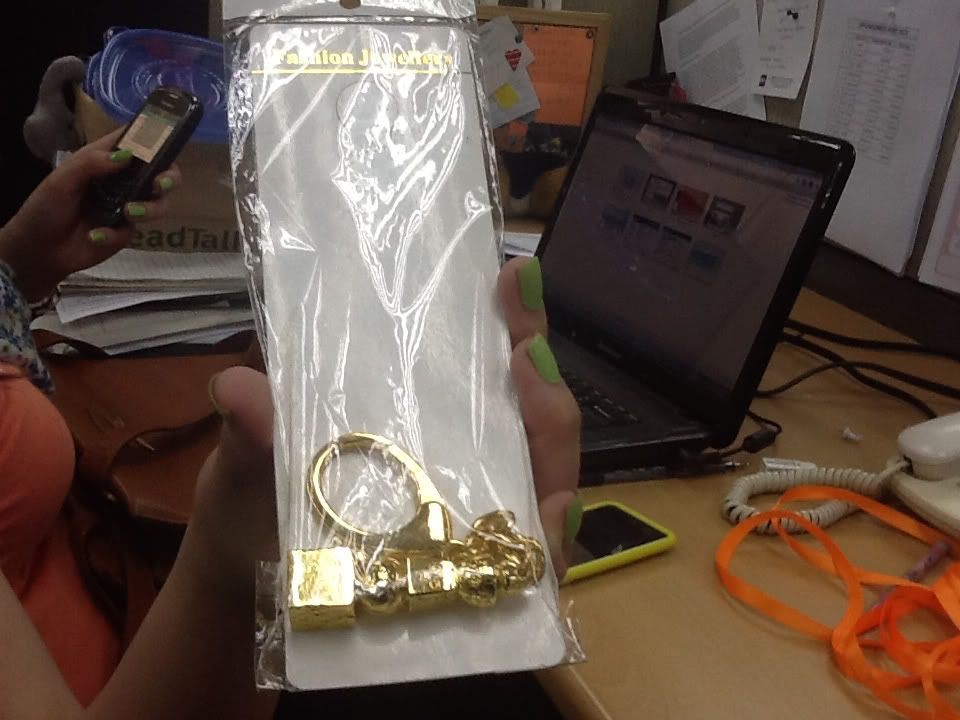 Apparently, your nails turn green when you hold it. It's a sign of good luck.
We then made a shopping stopover at Eng Bee Tin en route to Mezannine cafe, where I discovered Mochipia, which essentially is hopia with tikoy filling. It was brilliant and tasty at the same time.

From there, we headed on to Mezannine. It was pretty awesome, but I wished a fourth person was with us so I could've shared the kiampong with someone. While it was great, there's no question that eating mostly rice would hamper my ability to pig out once we got to Wai Ying.

Also, Mezannine is famous for being a cafe meant to cater to the volunteer firefighters of Binondo.


Pictured: worst fireman ever.
So we took a looong walk to Benavidez because we missed out on the fact that there was a branch of Wai Ying in Salazar. Despite that, we walked through 168, so that trek was bearable, as I laughed at Chad trying to dissuade his missus from looking at the shoes and completely undoing all the savings they had from embarking on this tour instead of eating at some fancy restaurant.

Finally, after much walking, we arrived at Wai Ying. We wanted duck. This was it.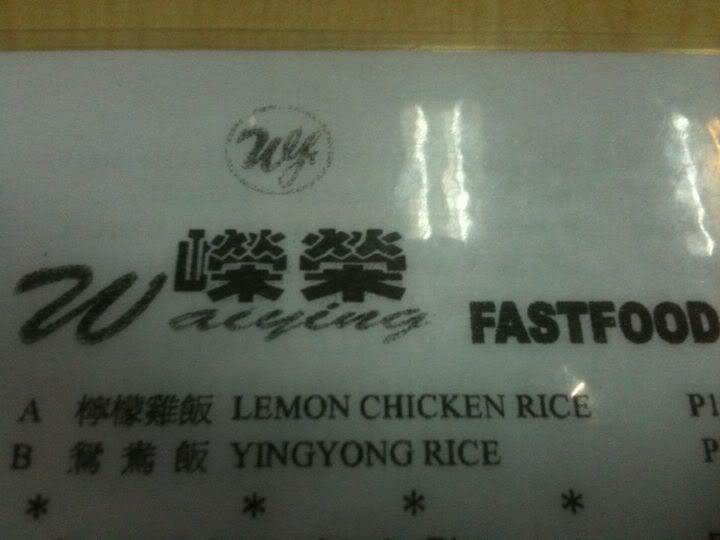 This place needs no introduction.
... except, they had no duck. I was crestfallen. I think I even have a picture of the five stages of grief in Chad's camera somewhere. We had to settle for hakaw and fried wonton instead, which wasn't so bad, but it wasn't duck.

So we walked to President's after what was supposed to be our last stop, and along the way, saw another branch of Wai Ying. Nope, no duck there, too. Neither did President's.

Well, it turns out that Hong Kong, where most of the duck in the Philippines comes from, is not importing Peking duck at all for the time being. Whether it's because the Pekin duck is an endangered species or there's another bird flu scare is anybody's guess, but I was a very sad panda about this discovery.

After everything has been said and done, we individually shelled out less than 600 pesos per head to eat at five different restaurants. We had lumpia, oyster cake, fried chicken, shrimp dumplings, Xiao Long Bao, kiampong, hakaw, and fried wonton, not to mention some drinks on top of that.

Considering how good the food was, this Binondo food tour was definitely a bargain for everyone involved, and personally, I can't wait to do it again.

The only thing I'm griping about is how I actually got friendzoned in Binondo...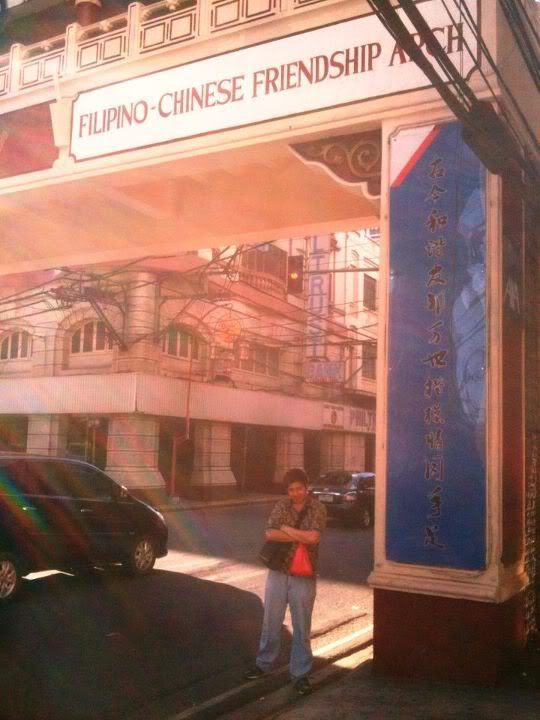 Ouch.