.:Ahhh, The Trials And Tribulations Of Being Offline...:.
The office servers were down for a day last week, so I was left here in the office writing this stuff while online. Surprisingly, this has allowed me some measure of productivity at work, as I ended up doing office calls instead of just sending out e-mails.
It's good to feel productive, really.
.:Starstruck... Sorta Literally:.
So on air with the Disenchanted Kingdom, and suddenly, it turns out that the new FHM cover girl, Ms. Regine Angeles, actually guested on the show last April 14. How awesome is that?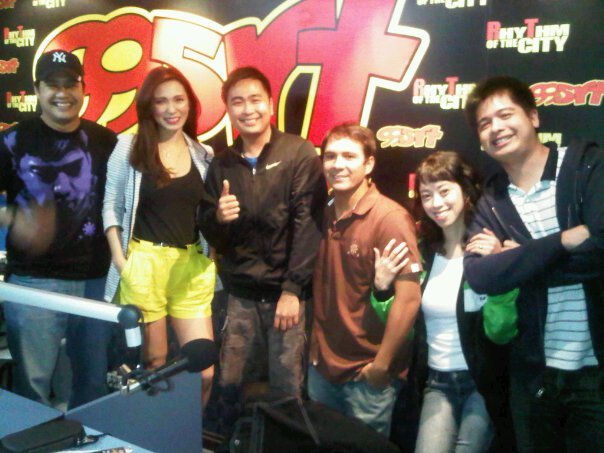 Pretty awesome, actually.
What made it even more amusing was that their marketing girl, Nikka, turned out to be an old acquaintance of mine, so we're now kinda back in touch after all this time. For a moment there, I thought she was the model, not Regine...

On the other hand, after last Wednesday's Disenchanted Kingdom, the whole gang, KDL, Marf, Lu, Anna Q5, and yours truly, headed out to Kawasaki's Krib Party. Videoke, gigantic pizzas, and a certain celebrity whom I didn't recognize at first.

Thing is, the minute I realized it was none other than Ms. Katrina Halili herself, I flat-out froze, and I ended up telling her "sorry" for no apparent reason. She smiles and asks me why, and I told her it was because I was starstruck, which she laughs off.

It was a lot of fun, to say the least. The pizza was great, the singing was a fun mixed bag, and everything was all good. I was surprised how advanced the playlist was, considering The Script was already there, and naturally, this meant I was going to sing "Break Even" as well as my standard videoke go-to's, like Gary V, Salbakuta, and so on.

Marf was playing the coy manliligaw, and it seemed to be striking a chord with Ms. Halili. I suppose it works in a way?

Anyways, that was a great night. We already went home around two in the morning, and we all had quite a blast, with much thanks to Kawasaki.

As a side note, I've never been a biker guy, but their Ninja bikes really look awesome. Makes me consider getting one.

Having said that, your moment of zen from the party...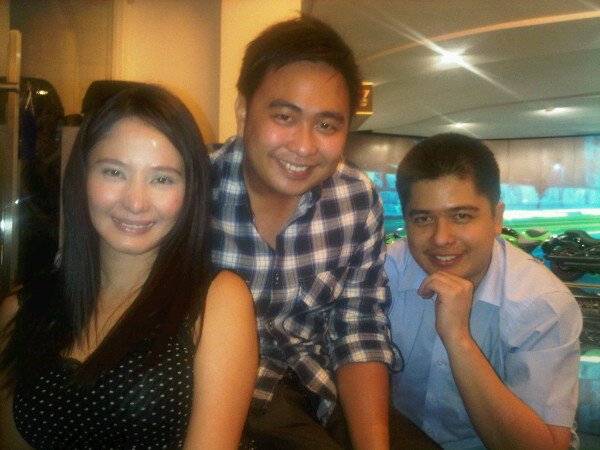 Yep, I am the dakilang third wheel...
.:Peace And Quiet...:.

After Nagsasa, my next moment of silence was in Vistamar in Batangas. A bit of swimming, a bit of putting up with horrible videoke singers, but given that it's with my mom and brother, and given that I'm offline at the moment, it's definitely a quiet time.

I like the way the beach looks, albeit the fact that there's no sand is quite a surprise.

Overall, it was a pretty fun and quiet couple of days, and then eating at Fire Grill in Tagaytay for a late lunch on Saturday, plus watching Arthur on Sunday was all good fun as well. I don't feel like reviewing Arthur, though. It just wasn't a terribly great movie, and it wasn't in the context of a date.