.:Monday Night: A Very Special Geekfight!:.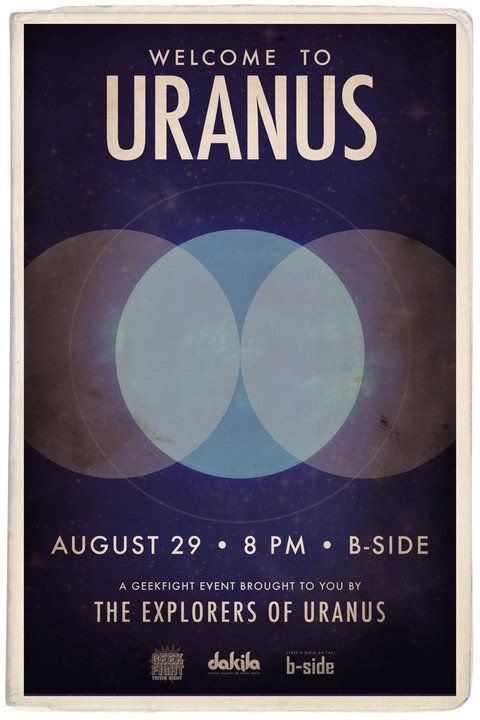 No ifs, ands, ors, but a lot of butts...
Last Monday, my team, the Explorers of Uranus, came together to deliver Classic Geekfight in lieu of Paolo, who was enjoying himself in Bangkok since it was, after all, a long weekend. A total of six teams showed up, and after eight rounds of non-stop action plus a special round filled with butt-related stuff that Lolita Complex actually managed to win, it was Waado that was victorious, having also won back-to-back Geekfights much in the same way that the Explorers did.

I'm mighty happy about how well-received my Fighting Game round was, by the way, and much gratitude to my comedian friends like Richie, Noel, GB, Raffy, Chino, and Jeps for making it to B-Side to take part in the Geekfight, even if they heckled the Hades out of me, and made a running joke out of West Sudan.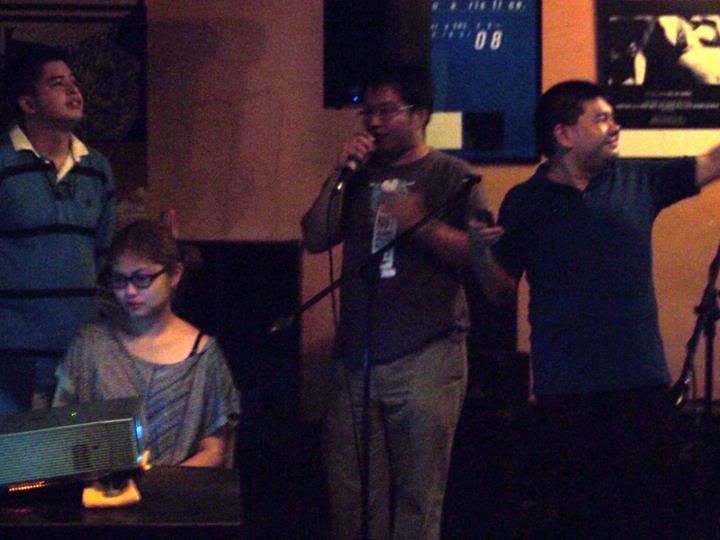 We are such professionals...
Needless to say, everyone from the Explorers was overjoyed at how successful our first foray into running a Geekfight was, and we actually hope to do it again, as we discussed amongst ourselves over a late but well-deserved dinner at Sinangag Express.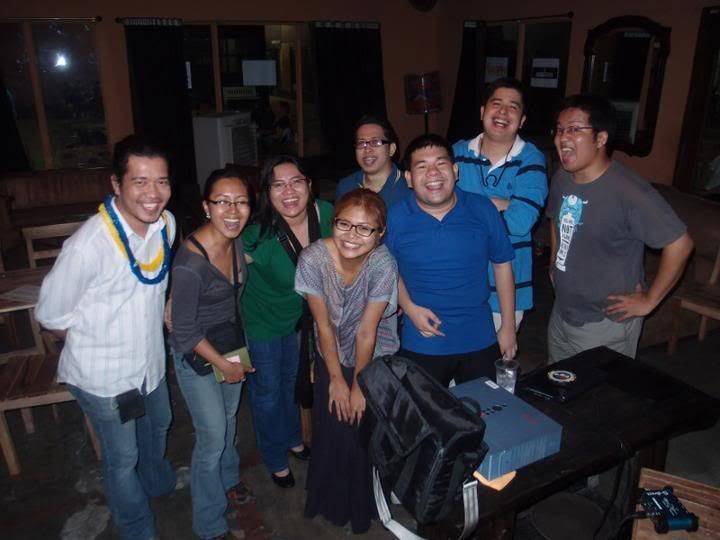 We will do this again soon. Rest assured.
.:Tuesday Night: A Decade Of Little Monsters Under Your Bed:.


It's peering into your soul.
Tuesday night was punctuated by an awesome night spent in 70's Bistro, as I caught the Itchyworms as they played their first major label album in its entirety, which made me realize how awesome their English songs actually are, despite the fact that their next two albums were almost exclusively in Filipino.

It was really an awesome time all around, and I even saw some Japanese fans of the 'Worms, which took me by surprise because they didn't seem to even so much as know a single Filipino word, yet they took to the music like bees to honey. I should've tried striking up conversation with them after the show, but alas, they left too soon.

This was a great night of music, not to mention everyone was laughing their heads off when Moymoy Palaboy took the stage for a bit. That was epic as well.

It's a bit amusing for me to note that despite having known the band for about two years or so already, I still have yet to have a picture with all four of Jugs, Chino, Jazz, and Kel. I think I should remedy that soon.

Here's to the 10th Anniversary of "Noontime Show" in 2016! I'm counting on you guys!