.:Some Of Life's Simple Pleasures...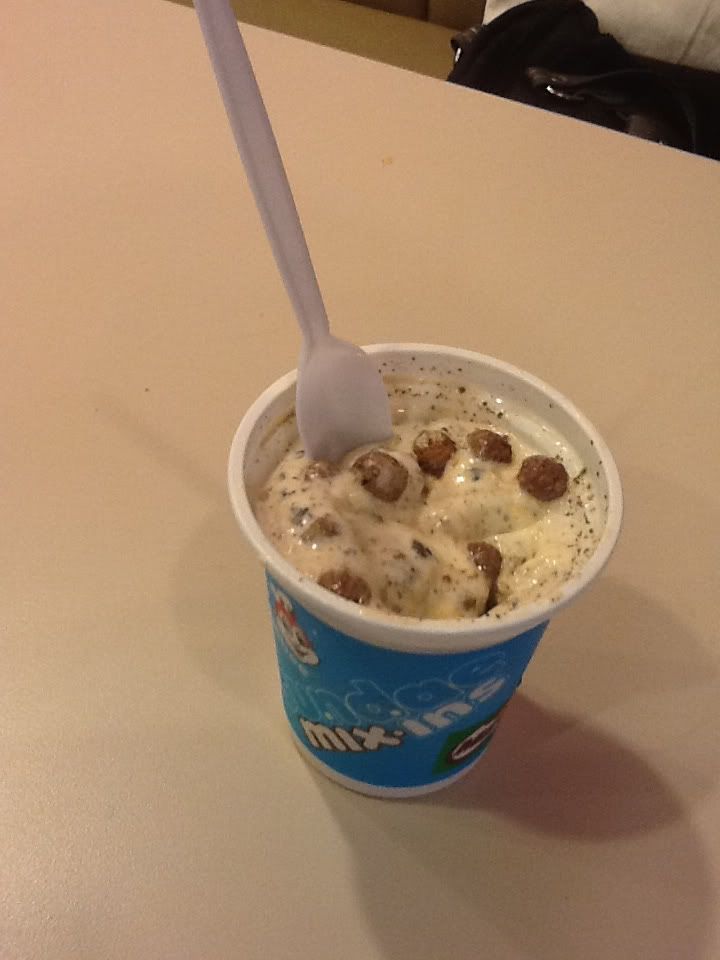 Olympic energy!
In general, I avoid fastfood ever since I went on a minor health kick. It normally takes some extraordinary thing or another for me to end up dropping in on a fastfood place, and one of the easiest ways to do that is to have the word "mushroom" somewhere on the menu.

Jollibee caught my eye twice this week, even if I'm guessing I'm probably late to the party.

First of all, they have a new chicken and mushroom pasta on their menu, which is a nice alternative to their Jolly spaghetti. When I ended up trying it out, I was not disappointed at all, and knew what I would keep coming back to once I get to Jollibee.

Then of course, the piece de resistance: their new Milo Blitz sundae. Everyone knows that Milo as a choco malt drink, and everyone also knows they've spun off into a lot of other products. If there's one combination that never fails to work, though, it would be malt and ice cream, so Jollibee did the most logical thing in the world by putting the two together, giving you a very tasty way to top off your dining experience at Jollibee.

Well, with all that in mind, I sure wouldn't mind coming back every now and then. Quite honestly, it's nice to enjoy the simpler things in life every now and then and to share those little joys on my blog. Not every meal has to be the epitome of fine dining, when comfort food like chicken and mushroom pasta and a Milo Blitz sundae are available at practically a bargain pretty much everywhere you turn in the Philippines.

Here's to simple joys and a fine weekend, everyone!