.:Project 52 2012 (10/52): On The Futility Of Being A (Hopeless) Romantic Movie Buff:.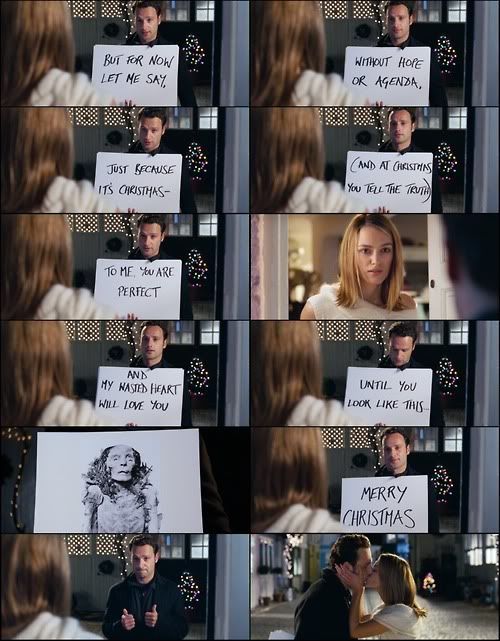 Pictured: a waste of paper that doesn't work in real life.
I'm a sucker for movies. I was all over "Love Actually," I went nuts on "Crazy Stupid Love," and I remember that even "A Walk To Remember" slew me completely. I'm not the least bit ashamed to admit that movies like these definitely have left an indelible impression on me, on a level comparable to how "Eternal Sunshine Of The Spotless Mind" did (Yeah, I know that counts as a romantic film, too.). Anyone who knows me would also know that "One More Chance" really, really gets me every single time.

Of course, I'm not blind to think that life, much less my own life, would be anything like the movies. Still, you watch how their stories unfold, and you see them fight for true love, and by the time the credits roll, there was a story you just can't help but be touched by. Not every romantic film I fell in love with had a wonderfully happy ending, but they sure were damned worth telling.

Those are the great love stories out there. They inspire. They provoke thought. They dare us to love because love is indeed a many splendored thing. And it's so amazing how it feels when we find ourselves being loved and cherished, and we are loving someone.

That very feeling is the exact opposite of how it feels when we love someone and they cannot or will not love us in return. Love isn't a transaction. It's a commitment that you need to make with your head on straight before you let your heart run wild. You can't expect to invest all your time and affection upon someone and expect that to be enough reason for them to fawn all over you and give you their heart the way you've given yours to them. Love can be a wretched thing, too.

That's really the curse of being a sucker for romantic films: you tend to lose sight of the fact that these things are like the most amazing Cliff's Notes versions of any love story out there, because even the greatest love story of all ages played out in real time would still seem and feel pretty plodding and boring. We need our pizzazz and panache. We need those bombastic gestures of affection and those equally explosive confrontations resolved by equally mind-numbingly hot lovin'. In real life, those sequences tend to be very far in between, if not few, or else you'd be party to a really unhealthy relationship.
So yeah, love is awesome, but real life doesn't lend itself to terribly riveting stories. There's highs, there's lows, and unlike the films, the plateaus that come can't be fit into a five-minute montage. If it's extended highs, people burn out. If it's extended lows, people go nuts. If it's extended plateaus, people get bored. Love stories aren't worth telling when they're told in real time, apparently.

It's futile, because it's never gonna be like the movies, to be honest. But I take solace in the fact that no matter how many times my heart gets put through the wringer, I'm still here because I choose to. It's futile to think your lovelife would turn out like the movies, because who really wants a two-hour love affair, anyways? If real life has reel life beat at one thing, it's that we have access to all the deleted scenes of our own love story, and, for better or worse, it's going to stay that way.

Yes, banking on the movies is a futile thing. But writing your own story to tell? Whether or not it ends up being a tale worth telling, whether it ends up being tragic or triumphant, all of that is truly well within your power.

It's funny how I stopped believing that love can conquer all, yet I still believe that love can conquer you, and that's always good enough. And true, your love story may not be worth telling to the world, but if it's worth remembering and cherishing for yourself, then who the Hades cares what the rest of the world thinks?