.:I Was At Blue Water Day Spa Today...:.
I met Piolo Pascual and Marian Rivera!!! I'll write more next time... lol.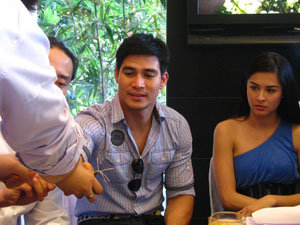 Yeba!


.:Backblogging Lineup!:.

Aside from that, I wanted to talk about...

1. My show last Valentine's Day.
2. My show for Jewel and Robert at their wedding.
3. The Pope's rehabilitation of a Holocaust denier.
4. Something for tomorrow's Philo exam.
5. That stupid STOYA thing.