.:Just Another Magic Monday: An Enchanting Weekend:.
This weekend was marked by three straight gigs to my name, which, of course, I have no complaints about whatsoever.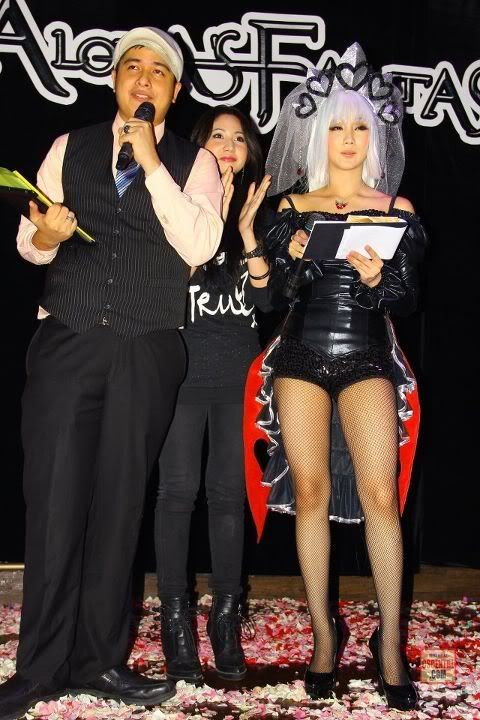 No complaints, whatsoever. Photo from source as indicated by logo.
So yeah, it was pretty enjoyable, to say the least. Tack on the fact that on each gig, I managed to perform a bit of magic doesn't hurt my chances of writing about it and passing it all off for Just Another Magic Monday. So sue me, this year hasn't had nearly as much magic as 2010, obviously, so I'm less inclined to flat out do reviews of magic videos and the like, but that's all right.
In any case, opening for Mike Unson is one thing, and performing in Wack Wack Country Club is another, but ultimately, being a part of history, being the host of the first ever interactive cosplay show, Alodia's Fantasy, is just on a whole different level. Yup, that's the title, and no, I have no idea what else it could possibly mean.
A lot of preparation went into the show, truth be told. Weeks upon weeks of rehearsals, pre-screenings, and pre-production meetings. On the day itself, rehearsals were being rigorously conducted just to make sure that everything was in proper order. To say that all the cosplayers and performers really pulled out all the stops would be the understatement of the year, although I guess Alodia would be more capable of discussing all the work that went into the show than I personally would.
Technical glitches aside, there was one glaring sore spot throughout the night, but the less said about it, the more likely we'd forget about these unremarkable and unsavorable factors. Someday. Maybe. One can dream, after all.
That being said, once we went live on Flippish, we were greeted by hundreds of people all online at the same time, just wanting to catch a piece of history, as the show fired on all cylinders, with everyone just putting on the best show that they can. If you wanted details about the results, you could check out
Fritz's Photo Recap,
but all I can say is that the rehearsals before the show was hilarious because all the side comments I promised myself to put a lid on, I brought out in full force while the cameras were off.
It was pretty interesting as well that I managed to bring up people like
Kring
and Mike Abundo with his lady companion Itel (Of Best Of Anime fame.) for impromptu interviews that night. They did have some awesome stuff to share, not to mention the fact that there were a whole bunch of people in the audience that made me feel right at home. The chatbox for the event was burning up, though, because there was no reading a full sentence before it would end up scrolling out of the screen. I had to ad lib my way through the entire thing.
Seeing as this wasn't the first time I co-hosted an event with Alodia, we had our banter just down to pat already. I pretty much knew when to toss her softballs and when to toss her curveballs, and I was impressed at her ability to keep up with me. Looks like her stint in L.O.L. has really given her the chance to step up as a host, and I, for one, am proud.
As usual, I paid tribute to Zack Ryder during my closing spiel. Woo woo woo, you know it.
Ashley's performances were splendid, as always, and it was pretty cool to finally meet Eric Salamat. I joked that I stopped watching ADMU games because ADMU seemed to lose everytime I did. I also mentioned I stopped watching ADMU games for the past four years, so maybe there's something to that theory.
Seeing Ranulf at the event also gave me a nice surge of confidence, but it still paled in comparison to my true highlight of the night...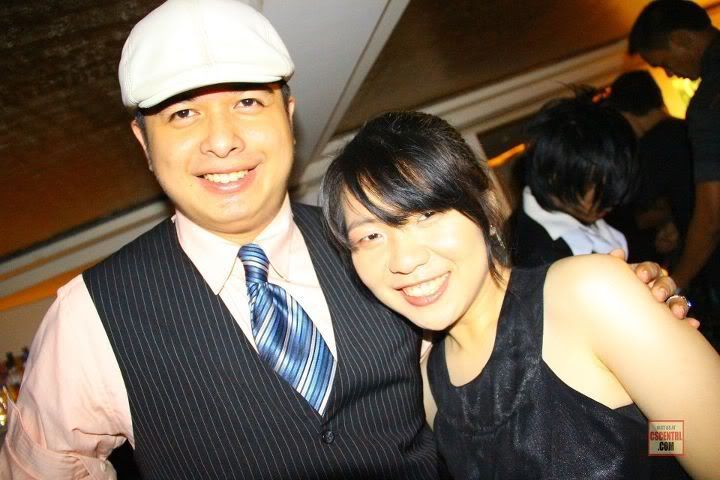 Cookie and Pancakes 2011!
Backstage, Alodia was poking fun at me when a different picture had the three of us together. She told me that she pretty much photo-bombed a couple pic and I'd probably crop her out the first chance I got. She might be on to something. Heh.

The after-party was fun, too. I met Karen, Joy Bordador's sister, for the second time ever, as Chris Tan proudly introduced her to us. At some point in the night, I ended up doing my signature psychokinesis act. So yeah, despite not doing a single routine onscreen throughout the night, enough people still remembered that I am a mentalist.

In any case, it was an awesome event, and I cannot thank the people of Flippish, the Gosiengfiao's, the cosplayers, the performers, the bloggers, Pancakes, and everyone else who made that event possible, and for asking me to be a part of it. It was one of my proudest moments to see a very good friend, someone who's practically family to me, Alodia, do so well and flourish in something she passionately believes in.