.:Project 52 (49/52): Sometimes Love Just Ain't Enough - Patty Smyth:.

There's a reason why people don't stay who they are.


Does this double as an unsent letter? Maybe, but not quite. Ultimately, this song just really reflects my sentiments at the moment, and is the simplest explanation I can give to anyone who'd ask why I am still going to be a part of this year's SMP. It is what it is, I suppose.

I like this song because it allows me to think about the good old days when romance ruled the roost, and I could just idly think that whatever the problem is, good old love can conquer it all. And then, before it all gets too sappy and idealistic, the song reminds you that all these thoughts don't really pan out that way, and we realize that love really isn't enough to make the world go 'round. Reality sets in, and you start to think about how things aren't always perfect.

Yet when reality sets in, does this erase the love that was? Of course not. It's just the realization that things weren't as simple as they seemed on paper, and how this means everything to making or breaking a relationship.

Then again, sometimes, love just ain't enough, but sometimes, it's the love that ain't enough. As my favorite saying goes, translated from the vernacular: if there's a will there's a way. Otherwise, there are excuses. When things go down the wire, and when the cards are all on the table, is love enough to see you through? Or is your love enough to see you through? The difference in questioning is rather subtle, but important, nonetheless.

Ultimately, that's what it really is about: sometimes, love just isn't enough. It can't make up for a multitude of sins all the time. Sometimes, the love just isn't enough. It won't make up for a multitude of sins all the time.

I have no regrets, and it was wonderful for what it was. For once, I don't have a heavy heart over it, knowing full well that I did what I can to make it easy on the both of us. I am grateful for what came to pass, and I harbor no ill feelings whatsoever. In fact, I harbor only good memories. But good memories are a pretty terrible thing to go by as a foundation for forever, when you think about it.

Indeed, sometimes, love just ain't enough.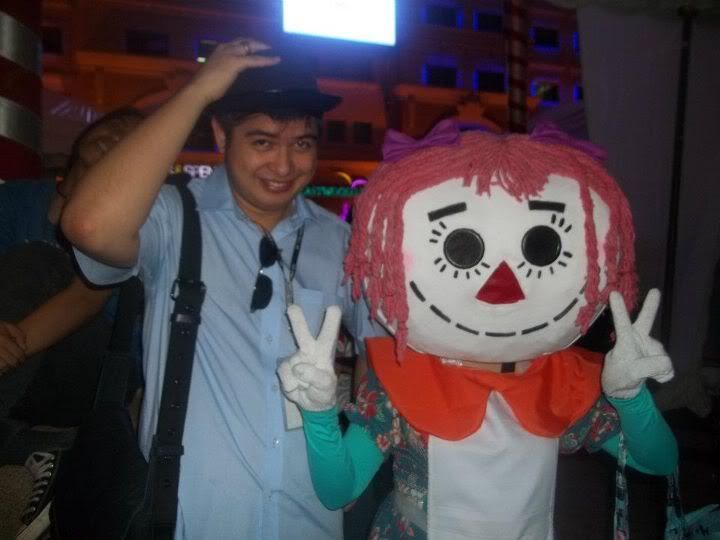 But that doesn't make it any less real, or any less beautiful.
Thanks for the memories. I love you.