.:I'm Baaaaccccckkk!!!:.
We who are about to die salute you!
A year ago, I had vivid memories of my first ever trip to
CamSur.
Sure, there was some drama prior to it, but overall, I came back from the trip refreshed, raring to go, and looking forward to a return.
It didn't take long before that opportunity presented itself. Earlier last month, I found out that my friend from Japan, Sachika, was in CWC, and I was tempted to just go straight there at the last minute. Thankfully, she let me know that she was coming back the following month, and this allowed me to schedule half a week off from work to go to CamSur. Finally, a real vacation, and a lengthy one, at that! With plane tickets booked, a four days, three nights stay in the famed CWC paid for in advance, I was ready to go and enjoy myself just one day after Single Awareness Day, thereby overriding the bad taste that day tends to leave in my mouth.
I'm turning Japanese, I really think so.
So overall, it was just amazing! There I was, hanging out with some of the most awesome wakeboarders I've ever seen, and each time I watched them, I just felt more and more emboldened to try wakeboarding out for myself.

It was quite an eclectic mix of people, to say the least. When I went there, I expected to hang out solely with the Japanese group, but next thing I knew, I met a whole bunch of other awesome people, including a few Koreans, an awesome Taiwanese girl, and a gaggle of Australians who were just as chill as can be.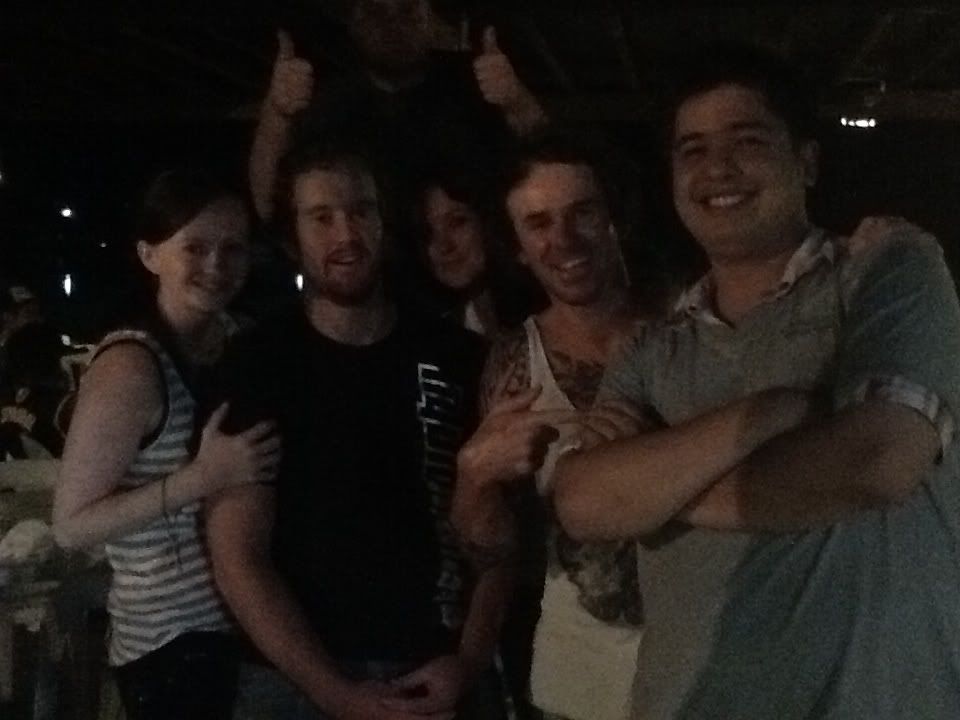 Crikey!
I gave wakeboarding a try, and needless to say, I fell into the water a whole bunch of times in the two days I went to Winch Park to get the hang of things. I didn't want the other pro wakeboarders to see me make a fool of myself, which I totally did. Again and again and again. I didn't get across the water all the way even once. I was just that off-balance, apparently. Despite that, I resolved by my last run-through that I was going to not only come back to CamSur for more, I was going to give myself five years to be good at this. Hopefully, I'd end up being a worthy competitor, at the very least.
It was quite great connecting with the people I met in CamSur. I mean, what were the chances, right? But there I was, and while on the first night, I spent it with Sachika and her friends, the following night, I ended up having dinner with Seulki and Shannon. Seulki, by the way, has no business being sixteen, considering how pretty she was. LOL. I introduced them to the wonders of kare-kare and sisig courtesy of Gerry's Grill in SM Naga, so yeah, I think they were hooked, by the end of it.
I even had a moment with Shannon, the awesome Taiwanese girl who really impressed me not just with her skill at wakeboarding, but more so her very deep insights on life. I was really amazed, to say the least, and when I tried to do some new age stuff with her, she just demonstrated what an amazing person she really was.
CWC was really a great place to go to for a much-needed respite from work. It was every bit as awesome as I remembered it, but with the people I got to know and enjoy the company of, it turned out even better than that.
Saturday, I took the flight back home, then had the honor of opening for Mike Unson's 9th Anniversary show. As awesome as that was, though, there's no question about it: CamSur is where it's at.
One guess why.