.:Project 52 2012 (16/52): On The (Still Unwritten) Chapter After Nuffnang:.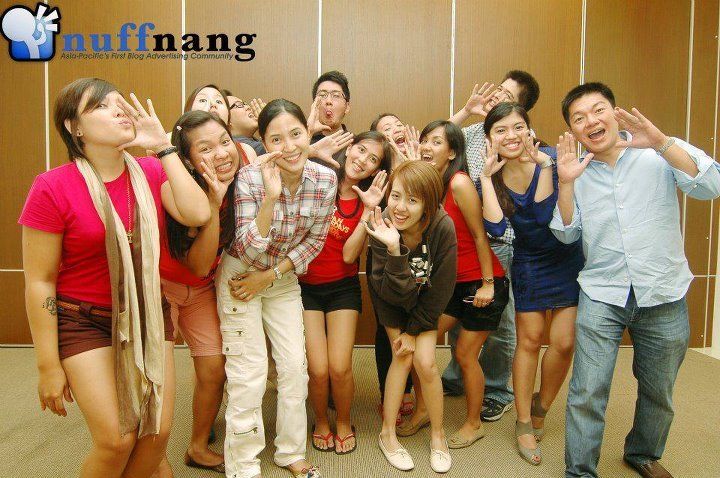 The typical Nuffie mating call.
I'm a bit overwhelmed at the moment, and don't quite know where to begin, but all I know is that the past three years has been one hell of a ride, and Hades, I wouldn't trade it for the world.

As most of you who know me know by now, I am no longer an employee of Nuffnang Philippines, albeit by my leaderboard and sidebar, you know I'm still one of their bloggers.

It was three years ago, April 15, 2009, when I first walked into the doors of Nuffnang as an employee. It was a really great experience, and I can't tell you enough how amazing being part of the Nuffnang family has been. Working with sales, getting to meet people of all kinds, getting insight on all the things in life that I would never had given a second glance otherwise. It was, to me, home. A family, if you will, rife with all the idiosyncracies that come with it, all the same.

And who can complain, really? I had the time of my life, I made great friends who I will probably have in my life for the rest of my days, and my life as a netizen has been remarkably changed by having been an employee of Nuffnang, although I still do regret never having been able to go to Malaysia or Singapore when I had the opportunity in the past. Just because I'm quiet in my own little corner of the office doesn't mean I don't give a damn about everything going on around me.

I'm still at a loss for words, but really, I will write the next chapter of my life with a lot of optimism in my heart, thanks to how much Nuffnang has shaped and molded me. I remember how crazy things were back then, and how a ragtag group such as ours could buck the trends, go against the odds, and make respectable names for ourselves. We were so young and stupid back then.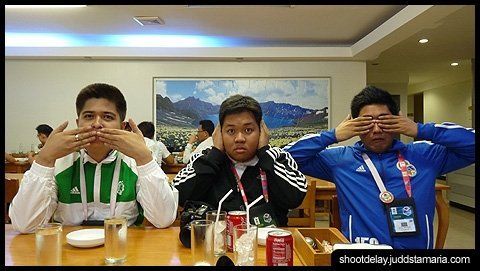 But now? I'm just stupid.
Who would've thought that by the time I left the company, I'd have been their longest-tenured employee? I sure wouldn't have, but here I am, still very much grateful and honoured to have been a part of this great company. From Ad Congress to Nagsasa to the two NAPBASes I missed to everything else, I simply cannot wish for anything more.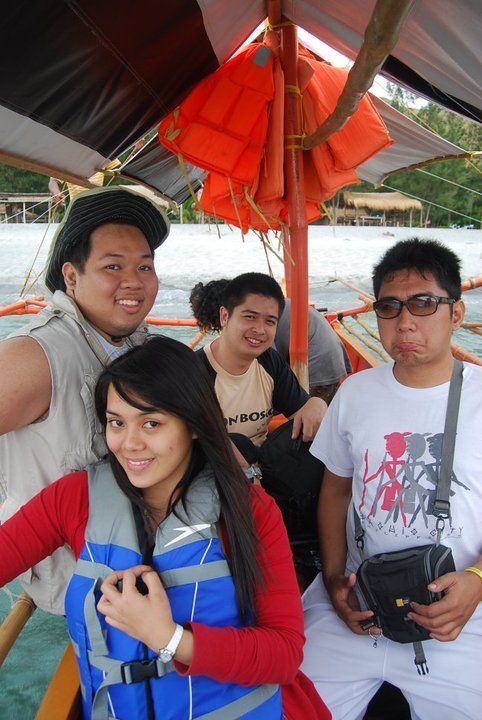 Judd, on the other hand, was wishing for a camera since he ruined his.
"Bittersweet" seems to be the most applicable way of putting it. I know I've grown so much as a professional and as a human being while I was with Nuffnang, but I also realized that staying longer at this point would not be mutually beneficial. Nonetheless, it feels good to know that whenever I'm in The Fort, there'd always be something to look forward to dropping in on.
Sir Eric and sir Jay, thanks for the opportunity. Hindsight being 20/20, I doubt I'd have chosen differently than to walk into that door on April 15 three years ago. You have been amazing mentors in your own right, and I am grateful for that.
Tim, Ming,
Jestina,
Elise, Yee Hou, Kruppy, and everyone else from the other Nuffnang regions, I will make it a point to see each of you in your own countries sooner than later. That's a promise.
Ms. Jing, Charles, Roanna, Patty, Dani, and Toni, though our time spent together here hasn't been that long, I'm still happy because the sheer insanity of being around you guys never failed to turn my day around.
Jaja, Vanessa, and
Danes,
thanks for the interesting conversations and the extraordinary memories. Whenever I walk down a dark, scary alley, I will always walk with a limp just the way Vanessa taught me to.
Ms. Beng and Chakka, thanks for being there, and listening to me whenever I felt everything was too much to bear. People like you kept me going far longer than I thought I could, and for that, I'm grateful.
Ms. Grace, thank you for driving me to achieve things I never realized I could if I put my mind to it. I carry the steely resolve, can-do attitude, and tenacity that any consummate professional would find to be a boon to have.
Anne, thanks for being the de facto mommy of the sales team. I'm sure you will hear this often, but when things started out, few of us saw eye to eye with you, but now we know that there is no arguing with success, and thank heavens for that kind of success you enjoy and never fail to share with all of us.
Jel, thanks for being a blessing. Your quirkiness will always make me smile as I read your insane Tweets on a daily basis.
Thei, thank you for being as great a friend as you are a professional. You have a wisdom beyond your years, and I foresee a lot of success ahead of you in nearly anything you would want to ever do.
Rendhl, thanks for putting up with me as you run the backbone of the entire operation as quietly and as efficiently as can be. Whenever you're not around, a certain sense of chaos envelops the office, so I guess that's a credit to your uncanny talents.
Maris, thank you for being the office noise barrage, and I mean that as a good thing. You always speak your mind, and you give the company a shot in the arm in the oft-ignored "Babaeng Beky" demographic.
Ria, thank you for being brutally frank and honest. People like you are few and far in between, and knowing that you care underneath it all makes all the difference.
Trixie,
thank you for being the superstar diva that you are. I know you're only nice to me when you're drunk, but I'm genuinely happy to see you achieving success in the world of showbiz. Guys, don't forget to vote for her for this year's FHM 100 Sexies Women of 2012. Let's see if she makes it beyond 102 this time…
Judd,
for the longest time, you were the one who kept the words "girl's night out" from being a word I dread to no end. From Rockeoke to SPIT to Route to every single other crazy misadventure we've had, thanks, because I don't think I could've managed being the only thorn among the roses for much longer than I actually have. I could've sworn I became even more introverted the minute you left Nuffnang, and I think that really told me everything I needed to know about the difference you made in this company.
Carlos,
no matter how many times you refuse to accept this fact, you are the boss, and a damned good one at that. There is only so much a single person could do, but you tried everything you could to go beyond those limits, and I would argue that you are doing a pretty fine job at it. Thank you, and you have no idea how big a deal it was to me that you finally caught one of my comedy gigs.
Did I forget anyone else? Oh, but of course.
Denise,
thank you for being the best part of my stay in Nuffnang. It was much easier to wake up every morning knowing that I would practically start and end it in your company. You are treasured. Never forget that.
So where do I go from here? To better, brighter places, perhaps? Or to worse, darker ones? It doesn't matter at this point, because wherever I trudge on to next, the three years I've spent with Nuffnang will always be an indelible part of my psyche.
Who could ask for anything more, really?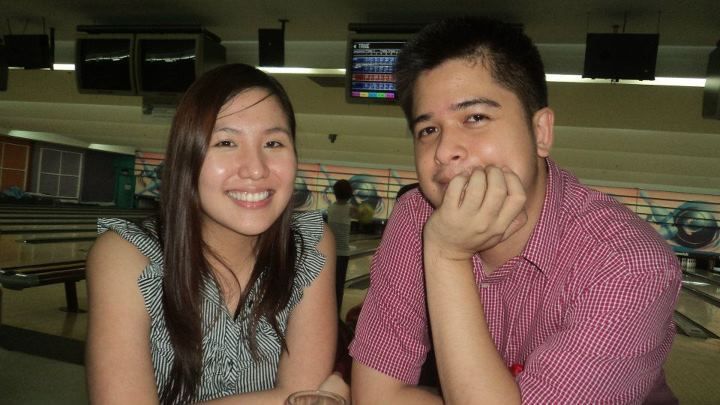 I know I can't.
What a journey it has been
And the end is not in sight
But the stars are out tonight
And they're bound to guide my way...