.:The MisterVader Wallpaper Calendar...:.
This picture is so old. It was 20 pounds ago. Nonetheless, unless the kind
Jonas Diego
would make another one, here's the current wallpaper calendar featuring yours truly. Allow me a bit of vanity every now and then to pretend someone would actually download this and use it as their wallpaper... lol.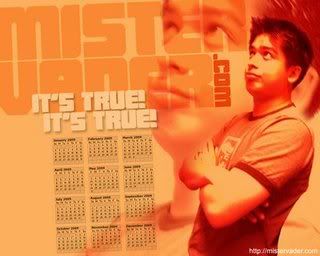 Happy New Year, everyone! =P