.:Just Another Magic Monday: As Seen On Manila Bulletin!:.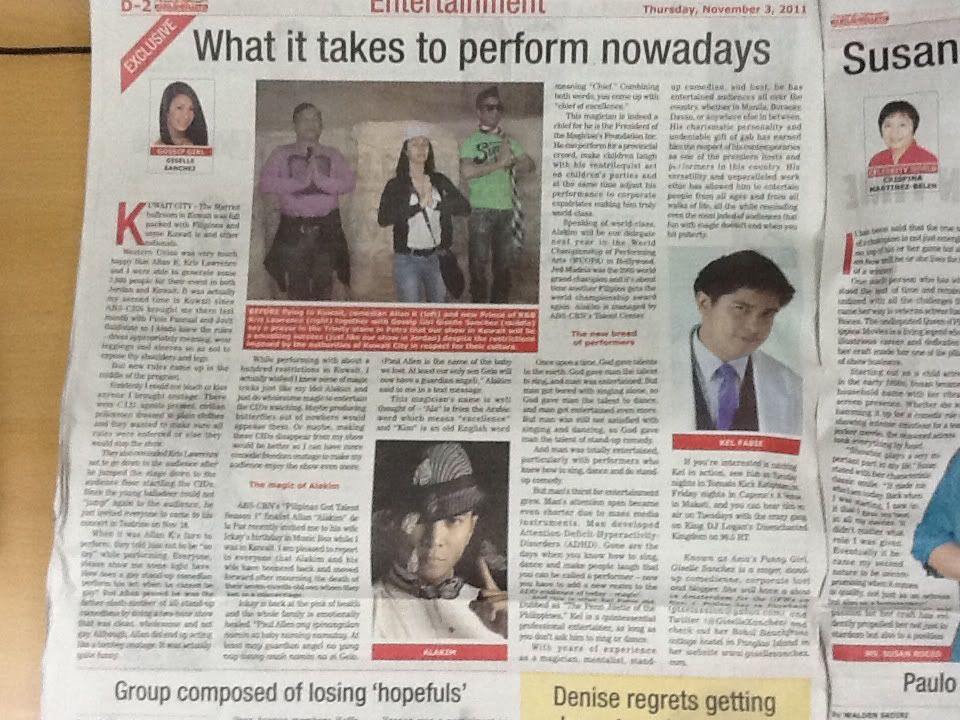 Thank you, Ms. Giselle Sanchez!
I've seen myself in newspapers several times in the past before, but it never gets old. I find it arguably more exciting to be in the papers than to be on TV or radio, even if I don't really know why, but as a magician in the Philippines just trying to establish himself some in the industry, this is definitely something I'm happy about, what with yours truly being in a feature with Alakim himself, a contemporary I have a lot of respect for.

Having said that, I've had quite a whole slew of shows the past couple of weeks, and that's the kind of problem I'm happy to have.

Here's a bigger view of my bit in the article, by the way...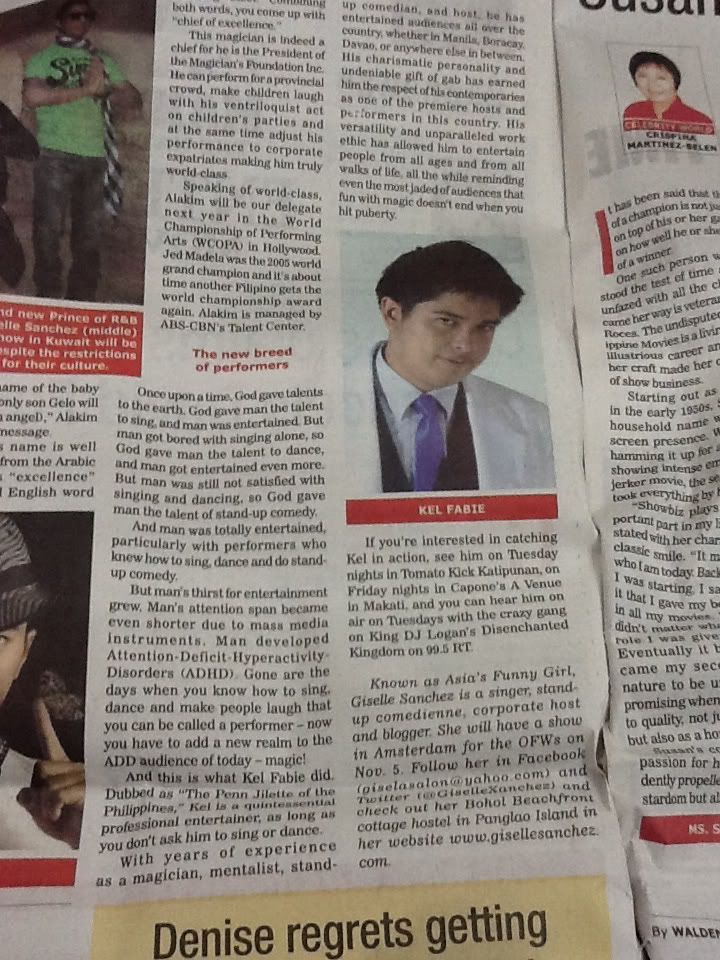 Ahh, this picture. So 30 pounds ago.
While I still maintain that media exposure shouldn't be an end in and by itself for a professional performer, there is absolutely no question that it is a means to the end of being well-booked and well-known by potential clients. It's only a hindrance if you allow being seen on TV, heard on radio, or read in print as a stopping point for yourself, much in the same way some people have. Considering how magic and mentalism in the Philippines is still largely a carnie affair, that may make you famous, but certainly not rich.

Just some food for thought to any aspiring magicians who think that getting on TV means you've made it big already. That's only the first step, really. The next logical step is to capitalize on it. Or at least, save it for your portfolio.