.:The 10th Anniversary Retrospective: 2011:.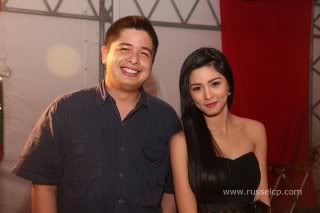 Yeah, I think this was a better year than 2009 and 2010 combined...
Hmm... 2011. A perfectly good mix of a year, in all honesty. It wasn't overtly amazing (Except for the part where I met Kim Chiuuuuuuu!!!), and there were some clunkers along the way, too, and yeah, losing several friends along the way also proved to not exactly be a great experience, for that matter. Despite that, I think 2011 was a turning point for me because that was when I began to learn how to live my life without My Beloved, assuming that I was never going to see her again.
It was the year where I tried to finally open myself up for life beyond her, but the mistaken notion was that a life beyond her needed someone else to fill the void. Maybe that's where I was wrong: because the attempts I had to fill in that void were pretty regrettable looking back, to say the least. There were very few bright spots, and no, a pretend-relationship via mostly Facebook with Lovey Dovey probably wasn't one of them, nor was the mistake I made sometime October.
Project 52 in 2011 was all about music. I had a song of the week, reflecting my regular lyrics posts in 2003 or so. This time, I managed to put more impact in doing those music-related posts simply because I had to justify why I was sharing each song in question. This is also why I ended up performing for the Itchyworms several times, including their 15th anniversary show, which has to be one of the biggest highlights of my year as a performer.
The amazing thing, though, is, after January, after CamSur, I discovered that making mistakes isn't such a bad thing anymore. I found out that I had the capability of walking away from mistakes now, and I wasn't going to stick by a mistake until it hurt so much that it was doing far more harm than good to me. I opened and capped off my year with Philo-Sophie, and I realized at that point that I was just being used, much in the same way I allowed myself to be used in 2009 by various people.
2011 was a turning point because I learned better than to let anything bad happening to me stain me permanently. It was when I started seeing how I could turn any lemons my way into lemonade. I also started contributing to Filipino Freethinkers this year.
The low points of 2011 came when Sugarfree disbanded, and AJ Matela passed. And probably the horrible April Fool's day joke bloggers received. The less said about that, the better.
Geekfighting, OGM, these things became part of my life this year all the same. I started opening for Mike Unson, culminating in me being part of Rex Navarette's November show in The Fort. Overall, I was trying so many different things to fill in the void, as I attended the weddings of one of my closest friends, as well as someone I almost got involved with romantically. This is why my first blogpost of the year is also probably the one I'm most proud of having written in 2011: the wedding proposal for no one. And yes, it doesn't matter if in 2012, the first thing I did was contradict myself. When I wrote that post back then, it was really something so true and heartfelt.
Winning a second time in the Philippine Blog Awards wasn't too shabby, either. I must say: 2011 really had a lot of good moments, and it all started when I realized that no matter how much my past still matters to me, I can walk away from it all.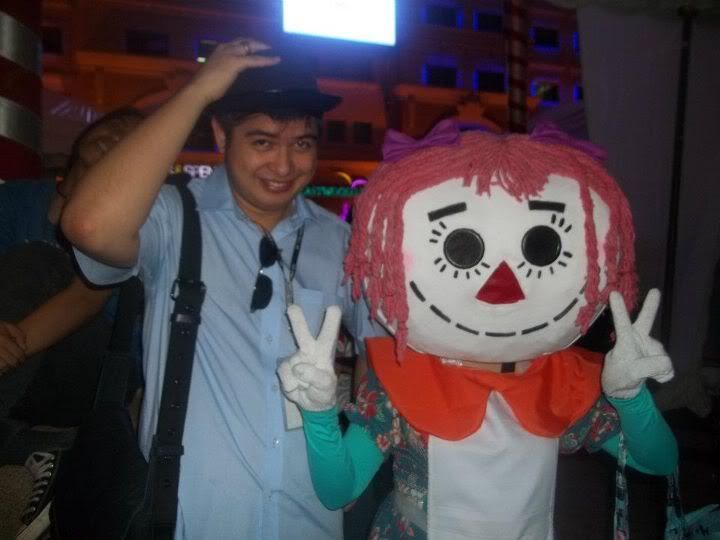 The sweetest or creepiest gesture I ever received in my life. Let's go with creepy.
And really, that's all there is to it: nine years of blogging in 2011, and I finally learned perhaps the most important lesson of my life: I am resilient. And sometimes, though something may mean the world to me, I need to turn my back on it because what good is holding on to a world going down in flames?