.:The 10th Anniversary Retrospective: 2010:.
Ah, 2010. The year I decided to try and do a full-scale Project 365, and succeeded at it. Somewhat. It wasn't easy, really, especially since I was coping with so much during this year, and I had to bury myself in work just to stay alive. One guess why.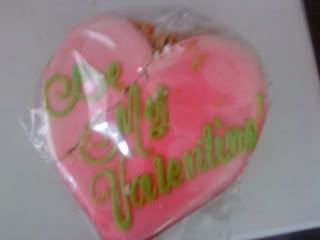 Foreshadowing!
It was mortifying, really, but February 14, 2010 remains to be easily the worst day of my life. I even remembering writing this because the pain was just so palpable and I couldn't contain it. For nearly an entire year, I did nothing but cry myself to sleep. Hades, just remembering the pain I went through makes me misty-eyed all over again, and not in a good way.
It was an ordeal, and I still twitch whenever I remember what I went through, especially looking at the present, where we find out exactly what I made that sacrifice for. What a joke, really. What a load of crock, after everything has been said and done.
I hated 2009, but going over 2010, I didn't expect to discover that I may actually just happen to hate it even more.
Especially when you consider that instead of graduating, I ended up being suspended for a year from my Masters in what has got to be one of the most disgusting displays of gross negligence of due process.
Especially when you consider that this was the year that my grandfather passed. I was blogging up a storm in a reversal of what I went through in 2006. I was doing it to pretend that the pain wasn't there. I was doing it so I could drown myself out from having enough moments where I can sit down and recognize that my life was miserable.
You know, overall, I think I can only be grateful that on this year, I got to know Denise. She's an awesome person, and if you knew her, you would agree with me. Totally.
Well, damn. This was exceptionally short, and mercifully so. Ending the year by meeting Philo-Sophie wasn't exactly pleasant to remember, either...