.:Anarchy!!!:.
So after months of hard work, of planning, and orchestrating, the people behind Axe Anarchy Raid pulled off the coup of a lifetime. On 6.9, Eastwood Mall was witness to an overload of hotness, as 100 women ran after 100 men and 20 decoys to get a million bucks. After everything has been said and done, the internet sensation Ms. Petra Mahalimuyak ended up a million pesos richer, as did a fine gentleman by the name of Eric Losloso
I wish I could say I took a lot of pictures, but I was just so busy taking it all in that day that I barely managed to remember that I actually had a camera with me. I spent most of my time hanging around with Marf and Neil from 99.5RT as we just watched the whole thing unfold that evening.
There were a lot of gorgeous people, both male and female, and the spectacle drew quite a crowd. I was just amusing myself as I watched Ramon Bautista and Marc Nelson get things started onstage, explaining the rules, as the participants for the Axe Anarchy Raid paraded across Eastwood Mall. From there, the chaos just really boiled over, and even at the point Petra won, nobody could have been able to tell from the outside, as the whole event was so frenetic.
After the event, I met up with an old friend, Kimmy. It was great catching up with her after all that time, and it's pretty ironic, because another friend of mine, also a Kimmy, was one of the people handling the event that night, and I didn't get to talk to that other Kimmy.
That being said, I had my moment of Zen during the entire event, and that's really what I choose to hold dear about Axe Anarchy Raid...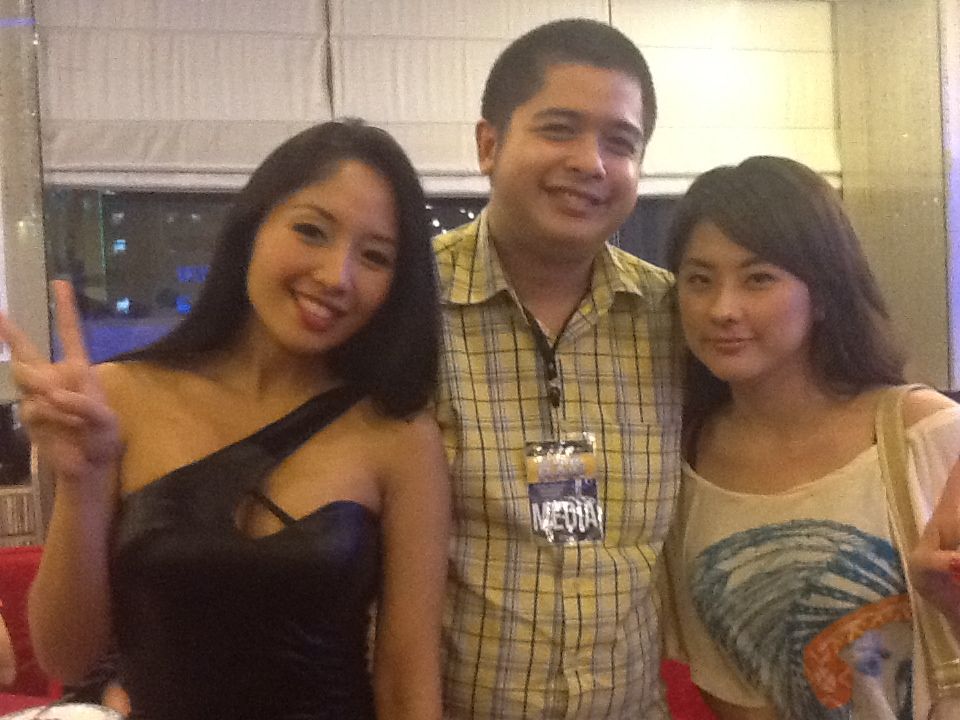 Zen is an understatement.
.:ToyCon Madness!:.

Last weekend, I had the opportunity to host ToyCon 2012's cosplay competitions, and as always, it was awesome!

Whether it was individual cosplay, or group cosplay, or even the hilarious Booth Babe segment, it was, as usual, one for the books. I think the key takeaway from those two days though was the part where Kristell Lim just went all perky and insane on us onstage during the Booth Babe competition. During awarding, when we awarded Jia Bustamante for winning the actual competition, I actually pointed to Kristell and told her, "It's okay if you didn't win the Booth Babe, but you won my heart," or something to that effect in the vernacular. We had a good laugh about that, and it just goes to show how far the both of us have come over time.

It was hilarious. It was cool. And best of all, we had a blast, even if one of the people manning the booth Kristell was part of happened to be one of my former students from Reedley.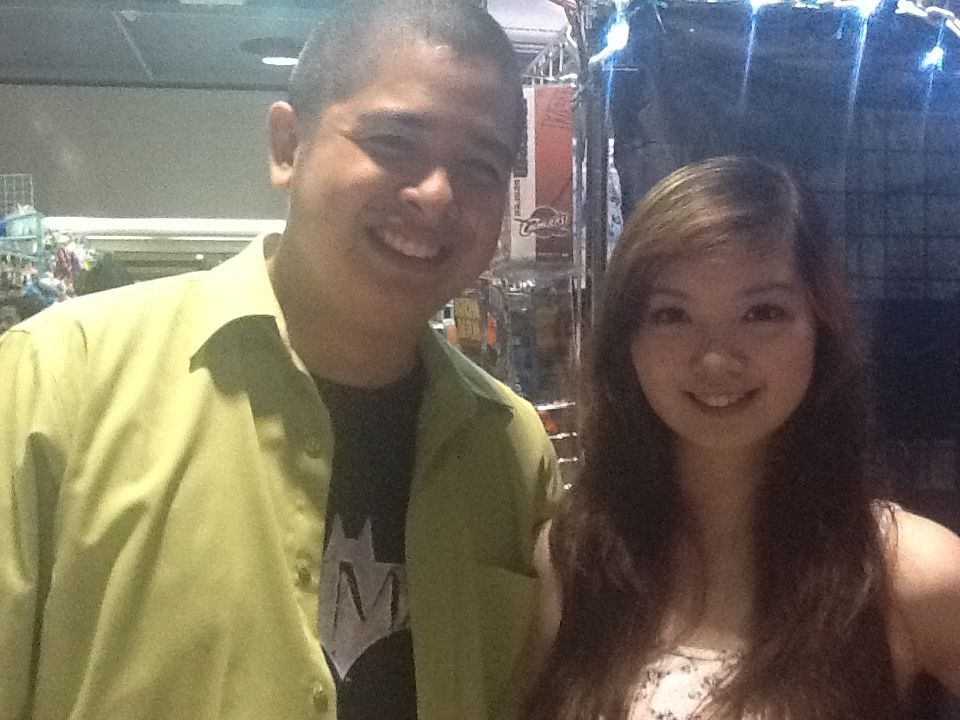 Hindi tao. Hindi hayop. Pero hindi din daw bagay, eh. LOL
On both days, Alodia and Ashley were there, making the human traffic for days 2 and 3 just... well, wow. Still, it was great seeing them there, as it has been a while, and I had new fodder to tease Alodia with since I actually watched Kimmy Dora 2 earlier last week. She did well in her role, but familiarity with her sorta eliminated any of the scare factor she may have had in the first place.

In any case, I'm pretty glad to see the effort quite a few of these cosplayers put into their craft, and their happy faces as they strut their stuff. I know some naysayers keep asking them why they keep doing what they do, but hey, so long as they're not hurting anyone with what they do, then walang basagan ng trip. Obviously, this doesn't apply to the creepy photograpervs and other similarly objectionable elements of cosplaying, but you get my drift.

I did make a few notable observations during both days, but most of them were made at the spur of the moment, so I can't quite remember them, unfortunately. In any case, as a retrospective, yeah, I enjoyed ToyCon this year, and I'm sure that if the world still exists (and I still do) by the time ToyCon 2013 rolls around, I will enjoy hosting that one, all the same.

It's kinda too bad Cleo didn't make it in time during Saturday to host with me, though. I think it would've been awesome, as she was clearly surprised that I wasn't all nicey-nicey while I was onstage, as opposed to how I normally am during the Disenchanted Kingdom.

Ah, well. Onto the rest of the week, then!