.:I'm Amused:.
I had a brush with celebrity last Friday. Check this out. Heh.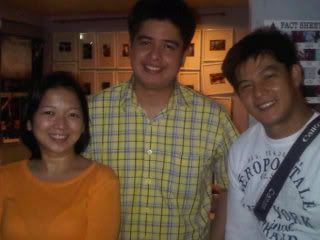 So apparently, they aired one of my guest bits on the Front Act Show with Mike and Stanley, and you'll see what happened around 1:45 on this clip...


Apparently, my skill with the ladies needs a lot of work. Heh.

It's good to know that great things have been happening lately, though, as I've had an amazing show with Mike, Stan, and Uli last night in Grub, and of course, there are a lot more things that we can look forward to in the coming days as the machinery starts roaring back into full steam ahead. It's going to be an awesome time, to say the least.

.:The POC On The Rise:.

My latest article was published on The POC recently, and it's called "Beating Around The Odds." I hope you like it, and you should check out what's going on in the Sosyal channel as well, as my good friend Fabucelles continues writing about soap opera stars in the way only he can.