.:The Reverse Celebration Of Independence:.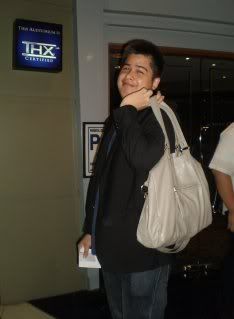 The freedom to be fabulous!
It's our 113th Independence Day, and it does make me wonder how far we've really come. True, the spirit of EDSA is also important, and so are other key dates that we have marked down to commemorate what makes the Freeman from the Philippines the way he is today, down to the very fact that because I'm online more than anything else, I see more Filipinos hating this nation than loving it.

The irony is, they can be every bit vocal about it precisely because we are a free nation. We can tell Noynoy what a lazy bum he is because of the blood, sweat, and tears our forefathers shed for all of us on this day. Personally, I think that's amazing, and if the very nation-bashing we see today becomes a reverse celebration of what makes this country (still) great despite everything we're faced with, then so be it! Bring on the hate, and whether or not I agree with it, I will defend to the death your very right to say it.

Speaking of Independence, I'd like to exercise my freedom not to bash this country, but more like express my joy in being a Filipino. Or to talk about frivolous things like how awesome it was to watch "Hangover 2" with my officemates, and how I don't feel compelled in the slightest to review the film, regardless. Or how awesome it is to be with the Disenchanted Kingdom lately and how awesome Ms. Pia Magalona has been for supporting our show like anything.

I could talk about a lot of different things just to highlight that yes, we are a free nation, no matter how many dimwits and corrupt officials we are beset with, no matter what kind of poverty we are faced with, no matter the injustices. We're still better off than Singapore, and… wait. Maybe not, but there's a point to be made there somewhere.

And the point is that with all this freedom we have, isn't it the challenge to us to make of it something greater than ourselves? If we are, as St. John Bosco himself said, born for greater things, shouldn't we choose the better things? True, our freedom in this country extends to so much as we can afford the choices we make, but that only highlights the fact that freedom and responsibility do indeed go hand in hand.

I'm not interested in hoisting myself up on my own petard and talking about what I've done for this nation. That's rather self-serving and counterproductive. Rather, I'd like to make people ask themselves that admittedly unsettling question. Too often, we ask what this nation has done for us, and true, I understand the sentiment. But sometimes, we also need to ask, what have we done for this nation? That is the essence of June 12, 1898 to me. We have the chance to make of ourselves a great nation. It's up to us to not blow that chance. While that unrealized potential can be sad and disappointing, the fact that the window still hasn't truly passed us by should provide us with great consolation.

It's still there for the taking for us, guys.

And that being said, I'm also proud of our film industry, even in the middle of the dreck we sometimes get subjected to, especially during the Metro Manila Film Festival. Earlier this week, I had the opportunity to catch the Nestle Philippines 100 minutes for 100 years film anthology, Kasambuhay sa Habambuhay, which really just hammered home how great storytellers our Philippine filmmakers can actually be when given the opportunity.

All in all, ten ten-minute films were shown to the bloggers in attendance, and we were floored by them. Now, while I've seen a lot of great Pinoy films over the years, you have to admit, our best ones tend to be just… depressing. Even during the Brocka era, you couldn't name a single pivotal Pinoy film that didn't explore poverty or loneliness as a central theme.

Well, we were treated to ten good films that weren't depression-a-thons, and that includes the one entitled Silup, which follows the story of an honest cop going through an existential dilemma of sorts. It may have been gritty, but it sure didn't strike me as grim.

Aside from Silup, we also had: The Howl And The Pussyket, outlining the trials and tribulations of a child with a speech defect who will stop at nothing to win a declamation contest. The fact that comedy paragon Eugene Domingo stars here makes this film just that much more powerful.

Oh! Pa Ra Sa Ta U Wa Yeah! A film about young love and the secret techniques housed in the Womanual. It's actually pretty catchy, and appears to be a sequel of sorts to the Nestea commercial featuring the same characters.

Downtown, a touching tale about an old Chinese man that would be criminal for me to describe, because doing so without spoilers would prove to be too difficult.

Sali Salita, the story of how sometimes, words do have as much power as actions. The man playing the role of the grandfather in this short film will reaffirm your childhood if you grew up in the 80's or early 90's, unless his turn during "Ang Pagdadalaga Ni Maximo Oliveros" is just too traumatic for you…

Isang Tasang Pangarap, starring Ramon Bautista. That alone should already cement the film's appeal, a surrealist take on the joys in a cup and psychic abilities. Monra is the true Mind Master.

Cooking Mo, Cooking Ko, Romeo and Juliet, carinderia style. What's not to love?

Unplugged, starring Marvin Agustin and Eddie Garcia. It's a very good film that reminds us that truly, the best things in life still boil down away from the keyboard and the glare of the LCD screen.

Tingala Sa Baba, my personal favourite, which is like the Waiting For Godot done by kids discussing the social caste system of the Philippines.

Ten great films, ten minutes each. A hundred minutes of goodness corresponding to a hundred years of goodness from Nestle in the Philippines. It couldn't get any simpler than that, and this past weekend, they showed these films for free to the general public in select SM malls, including SM Megamall.

Indeed, June 12 is a great day. Today, we celebrate our freedom, and whether we do it by cursing the country and its government, or by praising the little or great things that makes the Philippines great, we are still indeed celebrating a freedom that those who came before us staked their lives upon, and the recognition of all that is the least we could offer them today.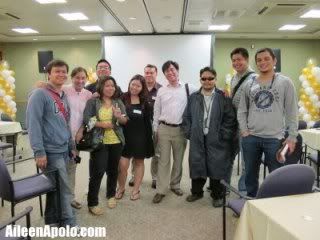 Thanks to Aileen for the photo! Happy Independence Day, everyone!