.:DK Hilarity:.
All things considered, this week has been a watershed week for the Disenchanted Kingdom, from gaining about three thousand or more viewers on
the website
to Marf's very interesting disappearing act for most of the past week, there are a lot of things inquiring minds would like to know.
Couple that with finally getting a chance to do some comedy again after a month-long layoff by doing open mic in Tomato Kick, and you can tell that things are nothing short of insanely building up to better things for the wacky crew.
Of course, last Thursday was filled with amusing craziness, too, because while on air, the gang decided to hype up the lie that I actually had some crazy nude photos of certain celebrities like Angel Locsin or Ellen Adarna or Kim Chiu and even those of a couple of friends of mine who shall remain unnamed in my new iPad. I played along, and when we uploaded the pictures on the DK website, well, here's what they saw...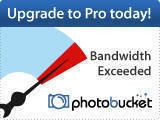 Too hot to handle, apparently.


.:Itching For Some Itchyworms:.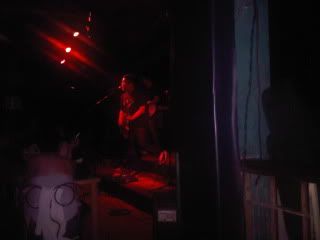 And then there was darkness, like five seconds afterwards…
About a week ago, I actually caught a pretty fun show in 70's Bistro with the Itchyworms. It was a great time to catch up with my favourite band, as they performed some of their best hits, besting even an untimely power outage with excellent music and showmanship.

Talking to them after the show was even more amusing, what with this particular person who insisted on singing us a song or two and then promptly shying away afterwards. True, she probably wasn't all there and everything, but that doesn't stop it from being quite strange to me. I also finally got to meet the great Dong Abay during the same night, so there's that, too.

The night was just fun overall, but what really made it was the fact that after the whole thing, Kel (As in the band member, not yours truly.) told me the next day that he got jealous because I stole the Jazz and Kel duo from underneath his nose. That's what I get for having the same nickname. LOL.

That's okay, though. Seeing as how I was applying in JAM 88.3 before, the fact that Kel is on that station means I'm not gonna end up in JAM anytime soon, since they already have their own Kel. He gets JAM, I get Jazz.