.:Getting The Groove Back:.
This past week has been all about getting back into the groove of performing, and what a time it has been!
Monday kicked things off with the Comedy Cartel dropping in on the Disenchanted Kingdom. That was a pretty fun time as everyone really chipped in to make an entertaining show, overall, and it was a taste of what was to come in Tomato Kick the very next night.
What made Tuesday night awesome was the fact that despite the chaos going on in the station, we still had a pretty good show brought about by talking about standup comedy for a second straight day. Overall, it was a pretty great time for everyone involved, and then when the open mic night at Tomato Kick happened, things just got even more awesome from thereon. The new guy, Muman, performed his first ever set, and he pretty much knocked it right out of the park.
Wednesday saw yet another standup comedy night, this time happening in Merk's Place, along Pasay Road. This pretty much felt like a homecoming to me, since my first ever professional show happened in Merk's Greenbelt around five years ago. I made note of this on the microphone, then proceeded to demonstrate the Shanghai Shackles for their entertainment.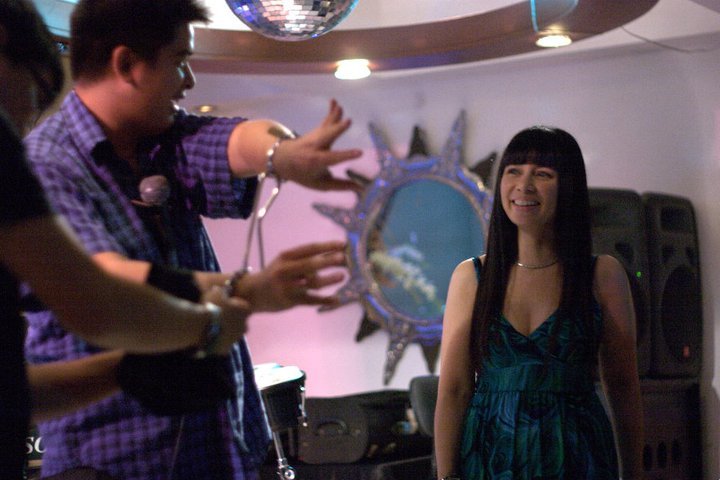 I had everyone's attention on lock with my amazingly bad puns!
That felt exceptionally good, really. It was full circle for me to be back in Merk's after all these years, and I jokingly said, "look how far I've come. I'm *still* a magician," to a lot of laughs. With all the comics that night, and of course, with none other than the legen… wait for it… dary Jacqui Magno capping off the night, things were just awesome all throughout. I still have a very soft spot in my heart for Merk's, even if it has moved places.

Then, come Saturday, it was time to up the ante, as I performed in Ayala Heights for a very interesting Star Wars party. I hosted and debuted a couple of new routines, but overall, it was a very entertaining time for everyone involved. I had to do a lot of improvising on the spot, though, as I didn't really have much of a program to work with, but thankfully, Darth Vader jived well with Mister Vader that day…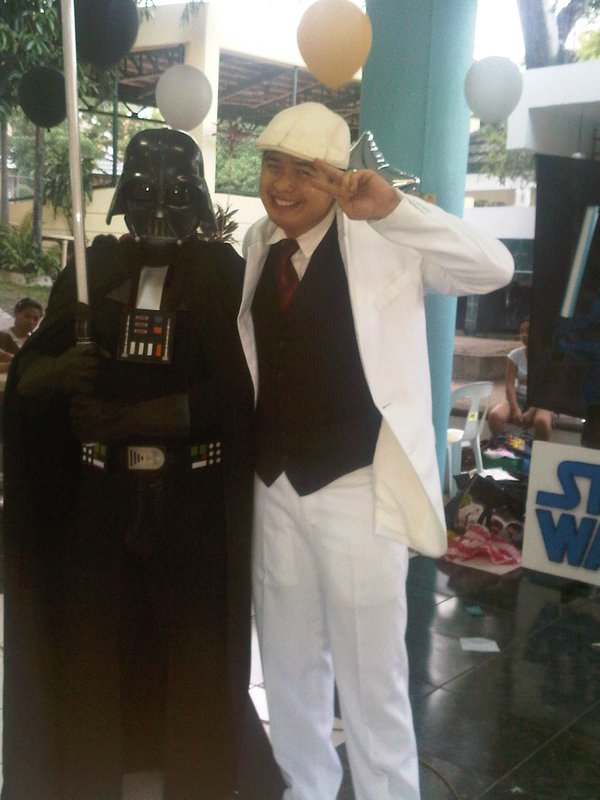 Other than the heavy breathing and force-choking people to death, he was pretty cool.
With things slowly picking right back up, I'm pretty happy, no question about it. Nonetheless, here's to more developments like these in the near future!

And, oh, did I mention that I actually spent time with Jazminne and Jemina last Sunday during the con?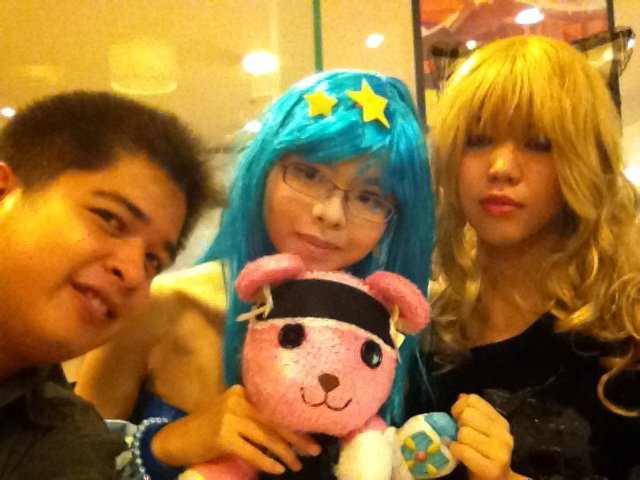 It was madness, I tell you! Madness!
.:Geekfight!!!:.

So I decided to drop in last Friday night on Quantum Bar, where they had Geek Fight night.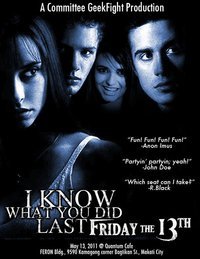 On a Friday the 13th, no less!
I eased up a bit when I ran into Ren Aguila from Ateneo, and ended up being adopted by his team by default. We did pretty poorly, though, what with having (apparently) little knowledge about the Sweet Valley Universe as well as casual games on Facebook. We surprisingly did well during the Girl Band, Superstition, and Mythbusters rounds, though. One of the scorekeepers even expressed her perplexpication (I just made a word up! Woooo!) over the fact that the only two people who got the answer to the Wondergirls question was a bunch of girls who were one or two years removed from college, and myself alone in my team.

It was great meeting new people, and of course, meeting old people like Karen De Vera or Mark Poa, and a host of other people I used to hang around with in Ateneo Debate Society. I even ran into fellow mentalist Cakit, which took both of us by surprise.

In the end, our team, Sir Lorem of Ipsum, ended up with 6th Place, out of 12 teams. The sad part is, we were supposedly the defending champions. So much for a defense, apparently. We then capped our night off by going to Mercato Centrale and eating to our heart's content, and it turns out, a lot of the Geekfighter went there, too.

The next one's happening in Gweilo, on May 26, a Thursday night. I fully expect to be there.