.:Something Cami And I Noticed About McDonald's...:.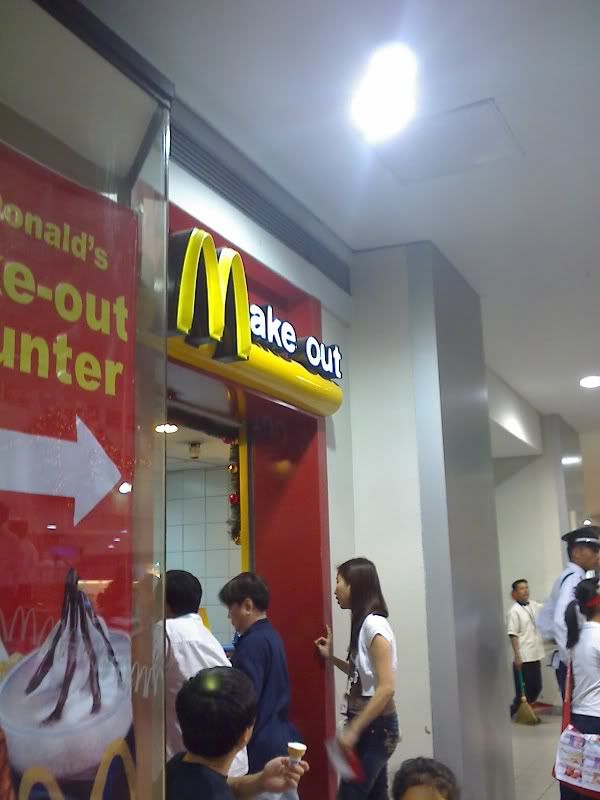 Their R&D apparently didn't take angles into consideration...


.:When Old Friends Collide...:.

Couldn't come up with a snazzier title, so this will have to do. Had a very nice Saturday in the company of Cami, as we just hung out in Megamall for most of the afternoon and a bit of the evening. It was great because she ended up running into my friends in TSC, and it was pretty funny because Nomer was his traditional lascivious self on the go. Heh.

The TSC meeting was all good, as we even ran into people who knew how to do cold-reading, and the rest of the Psychic Entertainment Network were also present. As far as that goes, it was a great, productive night, to say the least.

I was glad to have been able to hang out with Cami, really. And after a small crisis hit me that same night, I was really grateful that she still stayed up quite a bit to keep me company while I was being a complete, well, wreck.