.:My Idea Of A Perfect Christmas Show!:.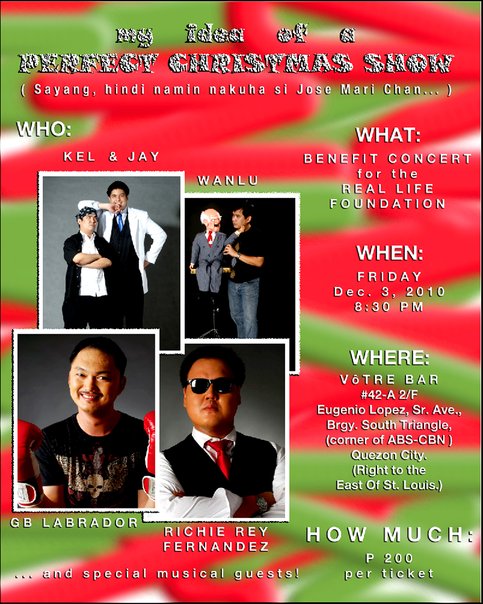 We're baaaaack!


Kel and Jay are back for their annual fundraiser show, and like always, we're pulling out all the stops as we conquer Votre Bar along with Comedy Cartel's Richie Fernandez and GB Labrador, and world-class ventriloquist and Talentadong Pinoy's second hall of famer, Wanlu and his puppets! Yet another night of laughs and gasps, as can be expected only from an ensemble cast like this!

It's happening this December 3, 8:30PM, in Votre Bar, corner ABS-CBN, right beside East of St. Louis. For the benefit of the Real Life Foundation, tickets are only 200 each, inclusive of a consumable drink.

No question about it: this is My Idea Of A Perfect Christmas Show. Now, if we could only get Jose Mari Chan to perform...