.:Laughing It Out:.

Let the good times roll!


Last Saturday was a night for the ages as Comedy Cartel and Take-Out Comedy came together to bring an amazing show that I was thankfully witness to. With sixteen comics in one night, it was more comics than you could ever hope for, and each and every one of them delivered that night.

Meeting some of the comics from Hong Kong for the first time has been very entertaining, and performing for them after their sets, doing psychokinesis for them, has left quite an impression on them, and two more forks from Votre Bar aren't ever coming back, after everything's been said and done. Heh.

Doing shows for a cause has always been something I've been a big fan of, so I'm still hoping to have one of my own before the year ends, particularly with Mr. Jay Mata, as we try to deliver yet another Kel and Jay night for the ages, albeit most likely in a smaller venue, like, say, Votre Bar as well.

Belated happy birthday to Caca and much thanks for making this awesome event possible. I'd love to say more, but it was just an exhilarating event that you had to be there to fully appreciate. It certainly didn't hurt that I made the acquaintance of one Chrisha that night, as well...



Pictures borrowed from Anna.


.:Ehra, Ehra, Ehra, Hey, Hey, Hey...:.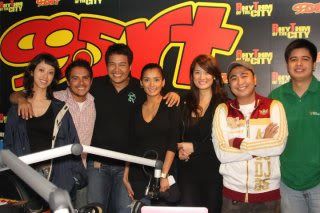 Talk about perfect timing.


One of the few times I decide to go to 99.5 RT, and I discover that the Madrigal sisters were promoting their latest FHM issue.

I'm at a loss for words, really. This was an awesome episode.

.:Twitter, Wat?:.

Really? You think I'd be the kind of person who'd care about what Tim Yap has to say?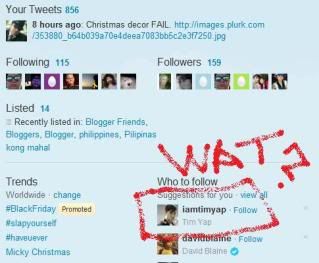 Guhh...