.:Shameless Self-Promotion, Ahoy!:.
Hey, guys! Jay and I will be at World Trade Center today, doing a bit of performing and promoting at the ABS-CBN
Grand Kapamilya Fair
.
Ms. Giselle Sanchez
will of course be there, and you can be sure that it's going to be a ton of fun.
.:Laughs Ang Gasps Is Coming!:.
You know it's just one week away... Laughs And Gasps is a night of magic, mentalism, music, and mirth. From the one-of-a-kind ventriloquist act of
Wanlu
, to the wit and beauty of Ms. Giselle Sanchez, to the crazy surprises up the sleeves of Kel and Jay, you can be sure that this is 250 bucks well spent.
Proceeds of the show will go to the Giselle Sanchez Foundation, a foundation established to give scholarships to brilliant but underprivileged students.
The venue is pretty easy to find: it's the Vibal Publishing House rooftop, at Araneta Avenue. It's beside a Shell gas station, and is pretty near the intersection with Quezon Avenue. Yes, it's sorta near Pegasus.
Here's a map.
And of course, some shenanigans we were up to during the photo shoot...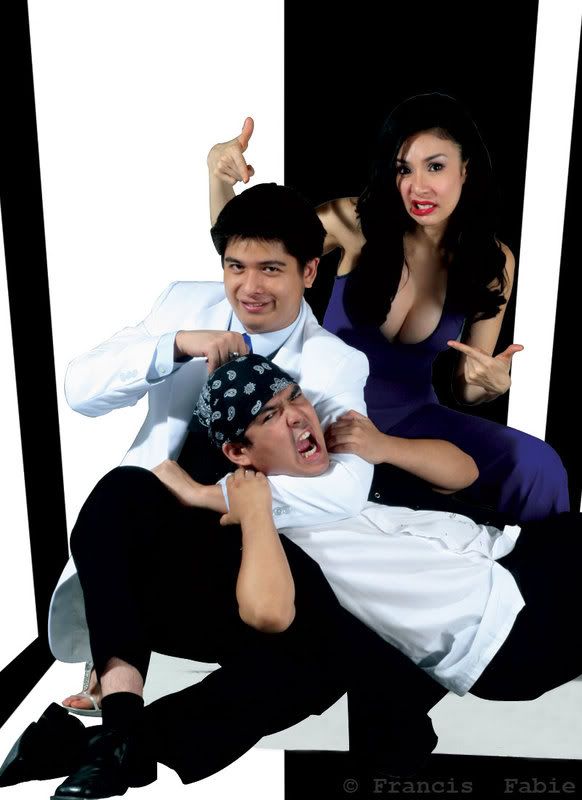 And, the final poster...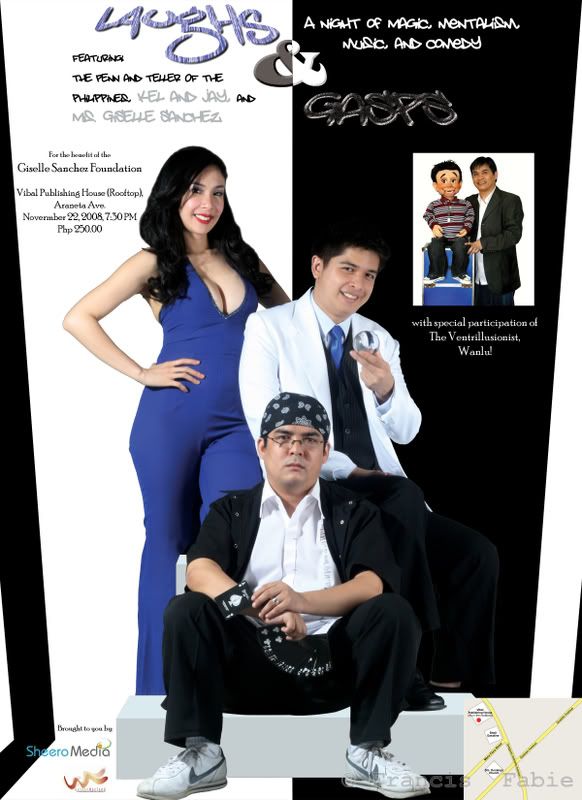 We have a few other pictures to share with you, but that'll suffice for now. Heh. :P