.:A Decade And A Half Of Making Mornings Worth Waking Up To:.
It's no secret I've always been a Rusher, from the very start. Don't worry, though, I won't go all hipster on you guys and say I liked the Morning Rush when it was still underground.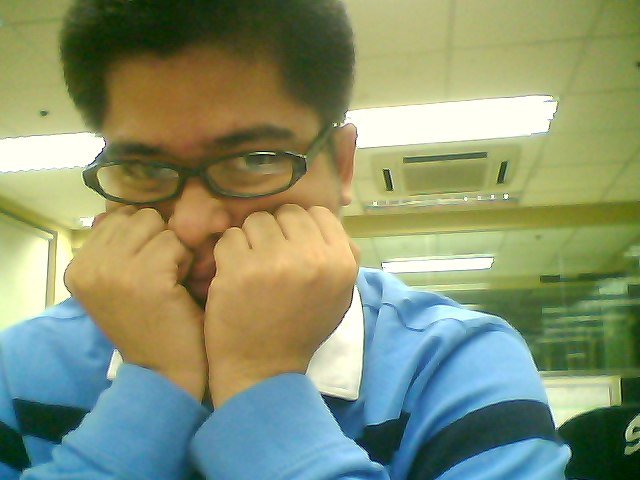 I promise.
Having said that, last Saturday was the celebration of fifteen years of laughs and tears, of triumphs and tribulations. And there was no way I was going to ever miss it for the world.

Soon as I walked in, I realized how huge the Morning Rush truly has gotten, as the entire gathering of people inside Coffee Bean encompassed about three generations worth of listeners, whether it be some of the original gang, such as Cherry and Joti, or some of the newer people, like Camilo and Astroboy. Seeing everyone come together and just have a good time, remembering the hilarious moments that made the show what it is to this very day, and of course, commemorating this momentous occasion with the hosts, Chico and Delamar, it really just made one choke up.

Throughout the day, we were all poking fun at the fact that the older rushers just practically clumped together not because we were being cliquish, but I think most of us were actually intimidated by the sheer number of newer rushers! At the same time, seeing old faces after all these years really just made for awesome times. I never thought I'd run into so many old fossils if I didn't go to an archeological dig or something.

And really, that's the testament to Chico and Delle's longevity in the industry: they brought together a bunch of people from all walks of life, and in doing so, they have touched our lives in a way we couldn't ever thank them enough for. From their daily rapport that has been an indelible part of our mornings at one point or another, to the friendships and bonds we created with kindred souls over the years, there is definitely so much to celebrate about in the fifteen years since the Morning Rush existed.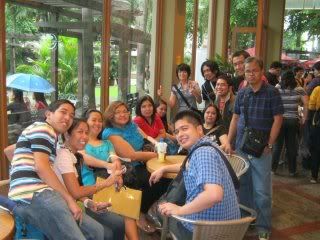 Ladies and gentlemen, the Tandercats.
There was a time I was the "baby" of this group. Now, that seems like such a hilarious thing to say.
.:Blogwatch And Social Media Day!:.
Three hours after the Morning Rush celebration ended, another event on
the same street
happened, and it was for Blogwatch.
I don't really have much to say about it aside from the fact that my very own
Achie
was looking extra gorgeous that day. I was already under the weather by then, and my voice was on the verge of conking out on me. Thankfully, I managed to muster enough strength to still do my show the next day. Performing alongside the ineffable Flooch was quite an experience, and I can't wait to see him do his pickpocketing routine someday!
The evil cabal, planning and plotting.
Blogwatch has so much reason to celebrate. It has been a great run thus far, and it's not yet over!