.:Another Contribution To Filipino Freethinkers:.
So after my last contribution to them, I finally came up with
something interesting
for the Filipino Freethinkers.
As most people know, I've been fairly hardcore with my self-education in the realm of safe spaces, and that includes being up close and personal with the concepts of feminism, rape culture, and victim-blaming. This was why the minute I saw some telltale symptoms of sexist behavior, I couldn't help but react to it adversely.
I hope that in writing about these concepts and using them in very applicable situations, people would understand why the Political Correctness movement is not just a matter of overacting against "offensive words." If you could make a person feel much better and safer just by avoiding using a word or two, why would you feel so bad about not doing so?
.:Friday Night: Comedy Mayhem In A Venue!:.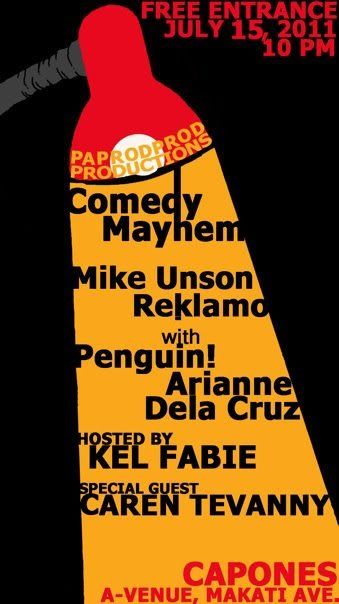 It's freeeeee!!!


Need I say more? Come on down and catch us? Comedy, music, and probably even magic, courtesy of the premiere comic mental magician of the Philippines Kel Fabie!

Admittedly, I should figure out a shorter title than that, but for now, it has a nice ring to it.