.:The Explorers, By Your Powers Combined…:.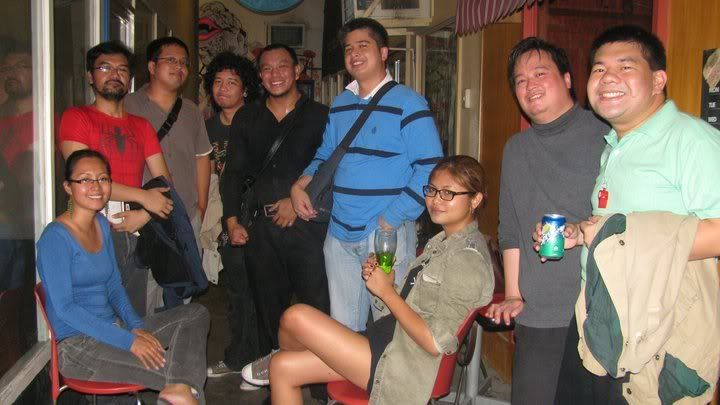 It was tempting to inflict goatse, until I realized my blog is as close to all-ages as possible.
Last night, I ended up heading off to B-Side in Makati to plot and plan with one of the two de facto teams I'm associated with during Geekfight: the Explorers of Uranus. It seems we're coming together to cook up something really special for Geekfight, and really, I'm very stoked about that.
Speaking of stoke, though, the food in the Offbeat Café was probably going to give me a stroke! I just had to try their bacon fries, which are deep-fried battered strips of bacon, as I took a long, hard look at my diet, and told it to go take a hike for a night. It's still complaining to this very moment, by the way.
My cholesterol level rises just by looking at this picture.
Now, once my diet left the Café, I then noticed something that caught my eye before when I first saw it in Mercato: the Offbeat Burger. Now, it was like most other burgers, except its bun happened to be a Krispy Kreme donut split in two. I was so entranced by this that I didn't even realize that Leo, probably the most intimidating-looking geek you will ever meet, was already playing a guitar for his set.
Micheline turned to me and reminded me about my recent trauma regarding donuts, and told me that this would be a most cathartic experience. After all, my diet wasn't looking anymore.
It's calling out to me.
So I closed my eyes, and told the waitress to cook up one of them new-fangled Offbeat Burgers for me. It didn't take long before one was tossed in my direction, and I just gaped at how awesome the burger looked. It was even more sinful than the Bacon Fries!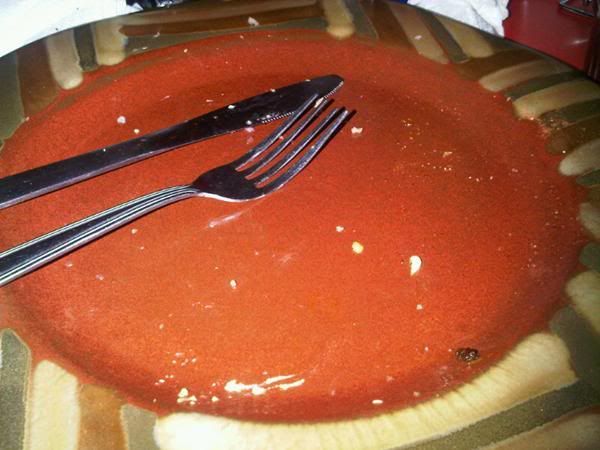 Pictured: the burger, five minutes later.
Now, imagine the fact that I've ended up having both of them in one night. Wow. My diet and I are so not going to get along for a while.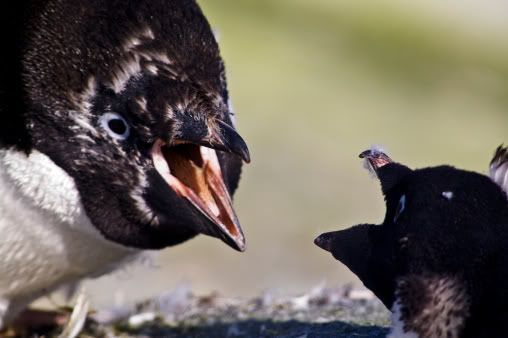 Getty
I think my diet's the one on the left. I can't really tell anymore.

.:Because I Take My Gaming Seriously…:.


This cost me a pretty penny, but it's well worth it.
… I actually went and bought myself a Mad Catz joystick for my X-Box 360. It was worth every freaking penny, is all I can say.


It works like a dream.
Now, all I need to do is somehow buy Marvel vs. Capcom 2 for the X-Box, and I'll be all set!