.:Just Another Magic Monday: Raising The Bar:.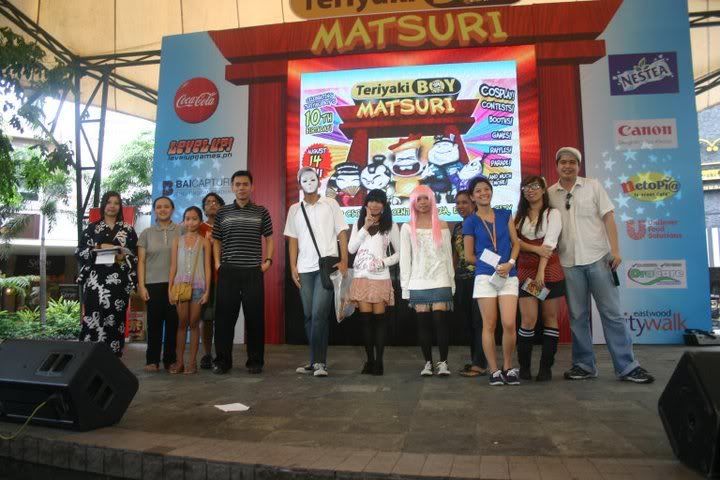 So, tell me... which of these people held you up at gunpoint again?
Aside from the fact that the awesome people from Nuffnang Australia swung by the Philippines a few weeks ago, I even had the pleasure of hosting the 10th birthday party of Teriyaki Boy in Eastwood recently. Whether it was the awesome dance moves of Moo and T-Boy or the great costumes from the cosplayers who joined that day, or even the Happy Lemon drink I was introduced to by my co-host Erin and her man, it was quite an experience that really made me understand the need for being a multi-dimensional performer.

It's not much of a secret, but as some of my friends know, with each breakup I've had, I ended up getting professionally involved with something. Before, it was magic and mentalism, and now, it's standup comedy. When it comes to the Philippines, where magicians are still considered a dime a dozen, people need to do what they can to stand out, and that's why most of the best magicians you will know of in this country are equally known for something else.

For instance, The Boss, Rannie Raymundo, is considered a veritable Renaissance Man. He does magic, true. Outside of that, he is also well-known as an OPM artist, having composed excellent music over the years, resulting in multiple gold and platinum records to his name. You talk about Jeff Tam, and you could very well be talking about the fact that he's an internationally-awarded magician, or the fact that he's a TV comedian, or the fact that he's a well-known tattoo artist.

In my foray as a Philippine magician and mentalist, I've branched out into standup comedy as well, and I've been doing respectably for the past two years I've been at it. Needless to say, it has been a great experience for me to open for Mike Unson as I have been doing, what with our shows in Capone's A Venue, every 10PM on a Friday night. Performing comedy in a bar setting is usually expected, but doing magic in a bar setting is admittedly a bit harder, even for people who actually do it for a living.

It's something I've been doing for quite a while already, though, and mixed and matched with standup comedy, it produces quite a lethal package.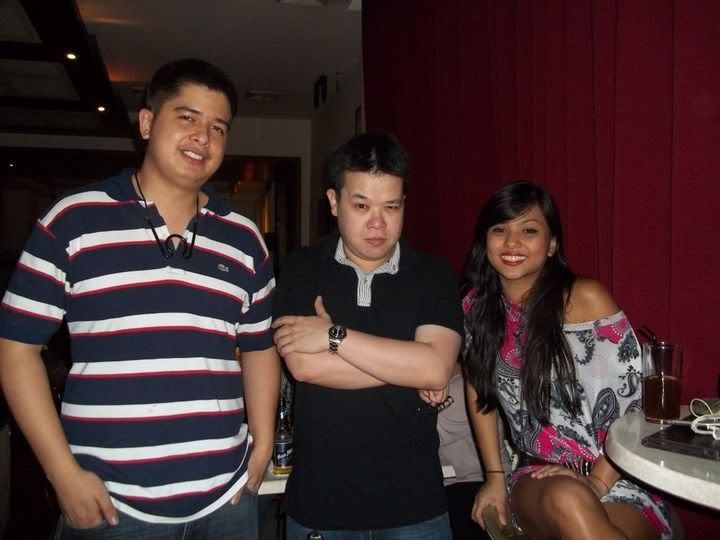 Not pictured at all: mediocrity.
In fact, last Saturday, in The Grillery, Mike and I had a phenomenal show, despite the torrents of rain pouring down throughout the night. It was my first time to perform in The Grillery, so I was pleased as punch to know that we had a great show that night, although when your night is being capped off by a Mike Unson comedy show, I fail to see how that can't be a great show, really.

I find performing in bars to be among my favorite situations to perform magic in. When the audiences are inebriated by juuuust the right amount, they tend to be even more appreciative than any other audience you could ever hope for.

And speaking of a magical Monday, why don't you celebrate your work-free Monday night with this?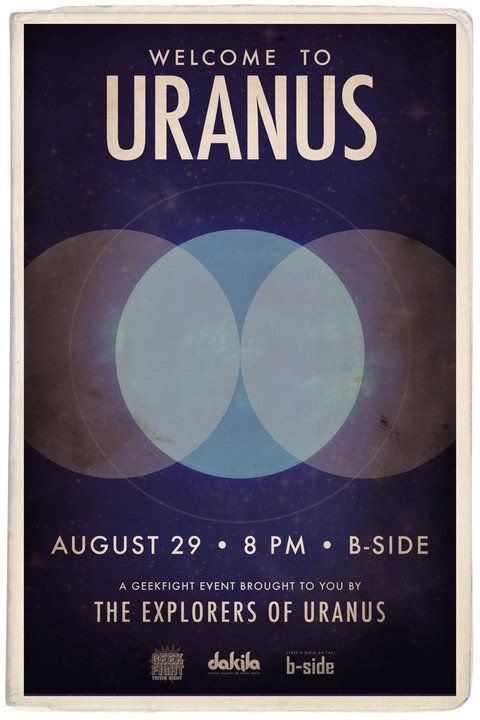 Stay classy, Explorers!
Indeed, my awesome team is hosting tonight's Geekfight, so come one, come all. It doesn't matter if you've never attended a Geekfight before. Once you're there, it'll all come naturally to you, I promise.

See you guys at B-Side tonight!