.:Casino Royale: The Grandest Of The Grand:.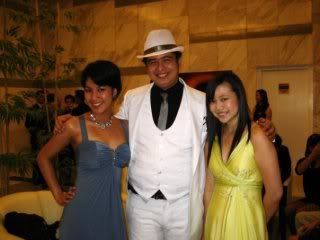 Pimptastic! Photo by Faeie


Newport City pulled out all the stops for the Casino Royale blogger's night, as we found ourselves surrounded by people dressed to the nines, and simply looking stunning. Don't believe me? Let me show you it!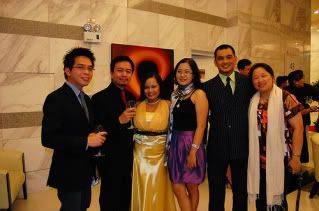 Gorgeuous doesn't even begin to cover it. Picture by Jen.


It was a night filled with fun and excitement, and I went with my Achie Rochelle, who was the picture of perfection that night. Seriously. She was just so glamorous, and I never felt prouder to be her Sioti than I did that night.

It was also wonderful to see other bloggers dressed in their finest, such as Aileen and Jay, and of course, Jane and Chris. Even Poyt was looking mighty sharp. There were so many amazing people there, and I have to say that this event really brought out the inner fashion plates in us.

What made the event even cooler was that it was hosted by one of my contemporaries, one of the best hosts you will ever meet, Apollo...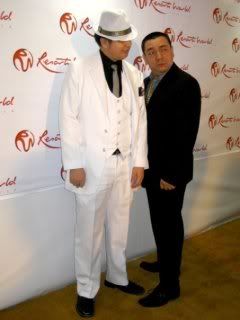 Apollo is made of win. Picture from Faiye.


So I didn't just have an awesome time with one of the most beautiful ladies you will ever lay your eyes upon dressed to the nines, or cool moments hanging out with bloggers looking their best, I even had the experience of being a roulette dealer, as I actually tried my hand at being a dealer for the roulette table, which was a very exciting experience for me. Amid all the jokes about letting a magician lose in a casino, we genuinely had a great time, and are looking forward to the official launch of Newport City hopefully around August.

I did decently during the Baccarat fun tournament, but I didn't care much about winning, as I would rather spend time with my Achie, and that's what I did. What happened next surprised me as Nuffnang's blogger of the month for July, Jen, was named "Queen of the Night", and I was apparently ajudged "King of the Night".

I didn't anticipate that they'd be awarding the best-dressed for the night, but I was definitely happy about it.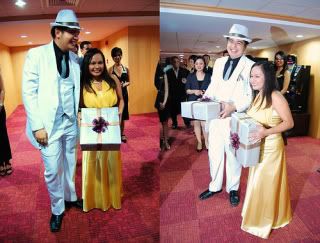 Picture borrowed from Jen again. Talk about color contrast!


Anyways, shortly afterwards, Achie had to leave, so we left slightly earlier, albeit that's not a bad thing at all. It was a good opportunity to bond with my Achie, and I couldn't be any prouder to have gone to Casino Royale night with her.

Mucho thanks to Jonas Diego for cooking this up with the generous people from Newport City! I leave you with my prom pic moment with myself and my Achie Rochelle, who may not have won "queen of the night" honors, but was certainly elegant and drop-dead gorgeous in her own right, and was simply peerless in my eyes, as far as I was concerned...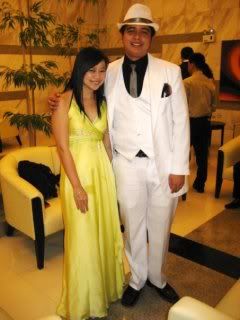 Need I say more?