.:Buhay Coke. Tikman Mo!:.
The "
Buhay Coke ng Bloggers
" event was nothing short of a success, truth be told. It was hosted by yours truly and PJ, a non-blogger, and I must say, the bloggers were overjoyed with the sheer abundance of Coke Zero to give out to everyone at Taste Asia.
There were tons of bloggers there, so you just know it was going to be a load of fun, and from the Banana Dance to the great food, the event was a smashing success all around!
That, and I even had a magic show that night which was really received very well… pretty much the debut of my comedy style in lieu of the traditional mentalist style that I've been using for the past couple of years already…
On an outside note, we all got Punk'd by Shari, though. ZOMG. Haha. I did the sword illusion on her, and everyone, myself included, thought something went horribly wrong...
It was fun, and I even managed to meet some of the 26K girls from Deal Or No Deal! They were actually very nice and friendly, which was, to be honest, not what I was expecting. I was pleasantly surprised. Of course, that magic routine I did for Charmelle was loads of fun all the same…
Anyways, a few pictures! Much thanks to
Tita Noemi
and
Hrudu
for them! Hehehe.

Fernando the Ferret!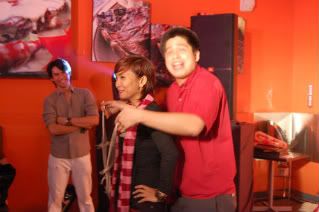 The Lady and the Rope!




It's us!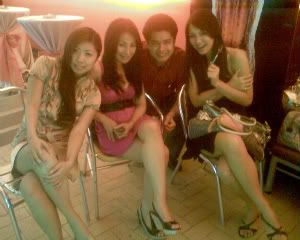 Just a few of the 26K girls from Deal Or No Deal!