.:259/365: The Mind And Magic Of David Berglas:.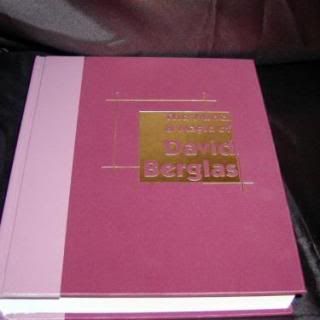 If you are getting this book solely to learn the famous Berglas effect, you will be sorely disappointed. However, what you will discover when you read this amazing book is the amazing amount of material, gathered from five decades of David Berglas's acclaimed and celebrated career.

From his blindfold act, to many different card routines he utilizes, even to basic ideas about the Berglas effect, you won't have a shortage of stuff to go through in this book. Give it a try, because I haven't regretted reading this one at all. You get headline predictions, magic squares, and a host of others that you never expected in a million years to just be given away in this book.

No question about it: David Berglas takes the mind on a wild journey no two legs can take you.