.:What A Day:.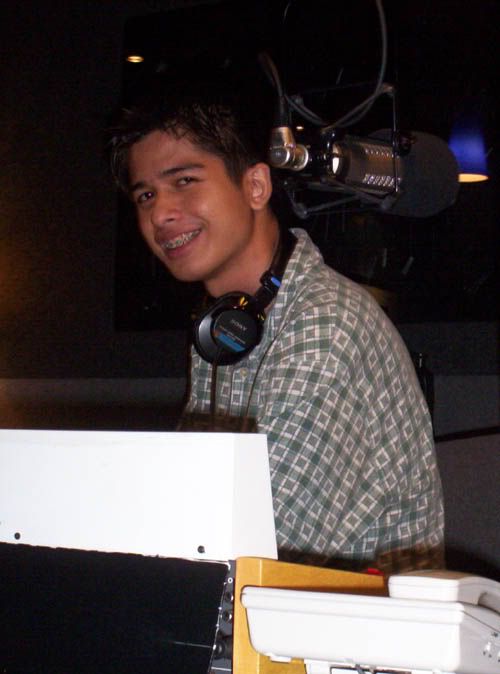 Kel-o going sol-o all the way 'til three-o… you know?


So I had a weird dream about telling someone I'd "kick them so hard they'd spit their mouth out"... really crazy...

I won't say much about today, and let the pictures do the talking for the most part…



I can't possibly miss out on this photo op…


Still, I did my boardwork alone, but some surprises were bound to happen. As it was my fifth anniversary with Grace, it was fairly obvious I had something special cooking in mind, and it was fairly clear that Grace was going to be pretty much taken by surprise for the most part...

As I did Waveback Wednesday on my own, I immensely appreciated it when Grace showed up in the booth, as per what we talked about. Introductions happened soon enough, and then Anne and Jda were ribbing us that we should do something more... productive than have a wholesome date like go someplace dark and private. It was funny how that went...

In any case, soon enough, things turned surprising when she left for a while, as a good friend of mine, April, showed up. She had something special ready, and Grace was completely taken aback when she got the surprise... this is what I meant...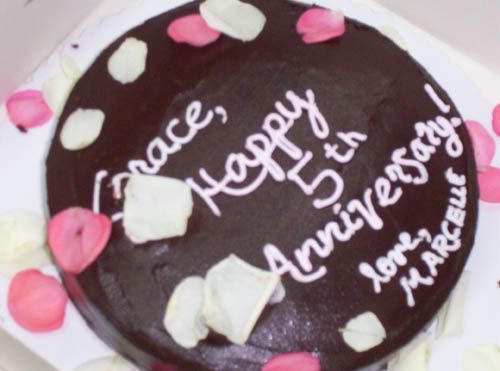 Lovely…


In any case, Grace and I then had April tag along with us to Pizza Hut, where we had a delicious meal with the Roast Beef stuffed crust pizza. It was great, and I have to say that things really picked up. I'm glad Grace was getting along very well with April... I guess I really owe April one for that nice favor... if only I had a picture... next time, I guess. Heh.

So there we were, just chatting away for the most part. April was fairly amused over my story with Grace. Needless to say, retelling the story has always been an entertaining event and this was no exception...

Soon enough, Grace and I then walked April back to her driver so she can go home, and that's when we watched White Chicks. I'll give a review of that next time, I suppose...

Grace and I had a wonderful date. Much gratitude to April for the wonderful cake, and I can only hope this is the start of even better times in the near future.

.:Monday Night War!!!:.

I finally have the Monday Night War VCD, and I am immensely pleased about it. Everything I could ask for is in the VCD… all the momentous times in both the WWF and the WCW were covered, and it was splendid how it all worked out. I just wish they refrained from calling the WWF as WWE when it still was the WWF, in the first place.