.:Mealtimes At Ricco Renzo:.
All photographs were taken by
Mike Yu
, who is pretty awesome at this.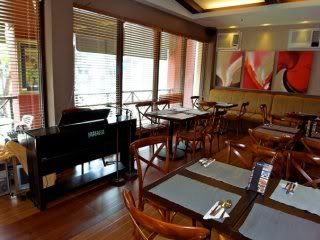 Cozy...


Had an interesting visit last week to a quiet little restaurant and art gallery along Reposo street in Makati last week, and I was pleased as punch with the whole place. Much thanks to Bambi for asking me to go and check the place out!

The place was very cozy and the atmosphere was laid back, and for the first time in my life, I actually enjoyed eating wasabi.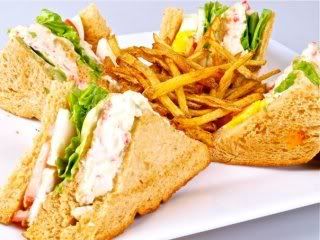 I was amazed!


The sandwich I had was nothing short of awesome, and I enjoyed it, albeit I can't quite recall what it was called. Just the right amount of spice, and a good twist to the normal sandwiches I have. I would assume this was their crabmeat sandwich, and I didn't regret having it at all.

Still, there were even more amazing items on the menu that caught my attention, and one of them was the buffalo wings they served that was just sooo good. Honestly. I haven't liked buffalo wings this much since Don Henrico's, and that was like what? Eight years ago? If you like buffalo wings, then you know what to expect here: a luscious sauce, and tender chicken. You know the kicker with these wings, though? Yep. They are filleted. There are no bones to worry about! How's that for insane value, right?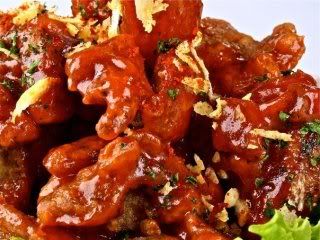 I cannot sing the praises for this item enough!


With food as good as this from their appetizers alone, the question was whether or not their main courses would actually deliver, and believe me: they certainly did.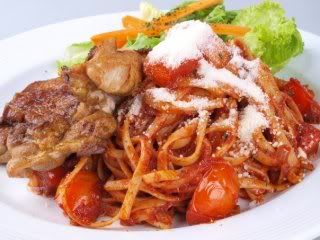 Don't mind me. I'm just salivating here.


The thing is, while talking to one of their head chefs about this restaurant, Jonas was very proud to mention just how much he had to do with really changing things up for the better for the place. Truth be told, given the menu, I was really impressed by what the place had to offer.

All in all, as I'm not really a food blogger per se, I'd rarely give recommendations when it comes to food. Well, let it be said, then: Ricco Renzo is an awesome place, and not only do they have great food, they even have an art gallery, to boot. You should drop by and experience it. I'm sure you won't regret it.

.:Mike Unson's Year-End Report:.

One of my heroes in Philippine standup comedy, Mike Unson, had an amazing run last Saturday night as he performed his own unique brand of standup comedy, complemented by the likes of LC of Reklamo, Ony Carcamo, Turbo Goth, and other Comedy Cartel stalwarts such as Uli Oposa and Stanley Chi.

Mike went for an hour and a half of pure and unadulterated point-of-view observational standup comedy in Conspiracy that night, and it was great because I went with a good friend who actually enjoyed most of the night, and found Derf Hebrado to be her favourite among all the performers at that point.

This is Mike's last show in Conspiracy for the year, but you can be sure to see more of him there by 2010. It's bound to be a load of laughs as only he can bring, and you'd be remiss to not catch it when you get the chance to.